Oil pipeline protester says roughly 180 injured in police skirmish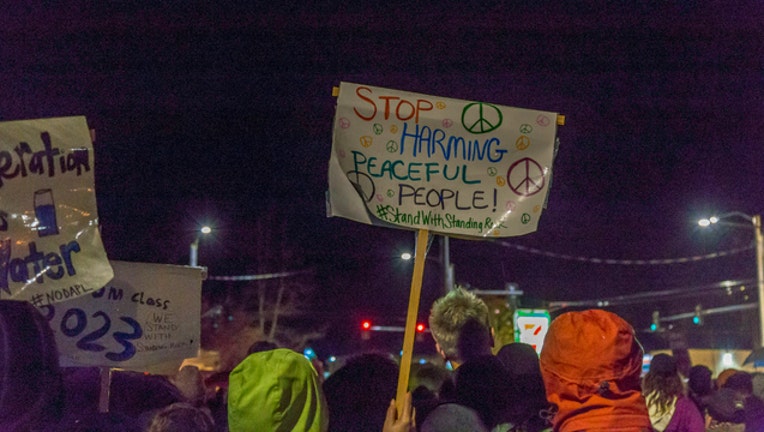 article
CANNON BALL, N.D. (AP) - A man helping organize protests against the Dakota Access oil pipeline says about 180 protesters were injured in the latest skirmish with police in North Dakota.
Dallas Goldtooth with the Indigenous Environmental Network says at least 17 people were taken to hospitals.
Protesters late Sunday and early Monday tried to push past a long-blocked bridge on state Highway 1806. They were turned back by law enforcement. Goldtooth says officers used water cannons in frigid weather, rubber bullets and pepper spray.
The Morton County Sheriff's Department estimates 400 protesters sought to cross what's known as the Backwater Bridge. It's been closed for weeks because authorities say it might be unsafe due to earlier fires.
Authorities say protesters assaulted officers with rocks and burning logs. At least one person was arrested.