Oklahoma woman arrested after she allegedly burglarizes, defecates in fraternity house: report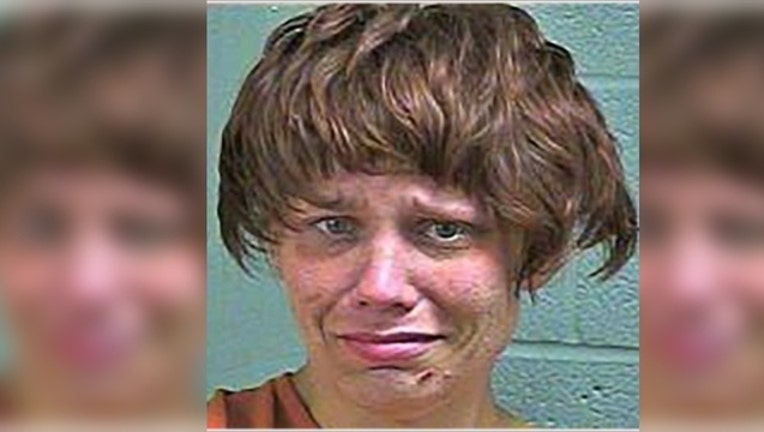 FOX News -- After allegedly burglarizing a fraternity house, a 25-year-old woman reportedly was caught with her pants down by a house member.
The woman, identified as Melissa Lenz by KFOR-News, allegedly entered the Lambda Chi Alpha fraternity at Oklahoma City University on Sunday through the front door, which was unlocked. She then went into a room, where she stole hundreds of dollars in cash and a set of car keys, according to the report.
During that time, Lenz also reportedly defecated in the middle of the same room, KFOR-News reported, citing court documents.
Jennifer Rodgers, the Oklahoma City University police chief, told the news station a fraternity member, who has not yet been identified, walked in on her while she was in the process of defecating. At that time, Lenz  "screamed and pulled up her pants" before slamming the door, KFOR-News reported.
Shortly after, when police arrived, they allegedly found "a plastic bag that smelled of fecal matter," according to the news station, citing a probable cause affidavit.
Though Lenz allegedly escaped the house through an open window before police arrived, she was later located and arrested. The stolen items were returned to the fraternity member, KFOR-News reported.