Park Forest officer wounded in shootout moved to rehab center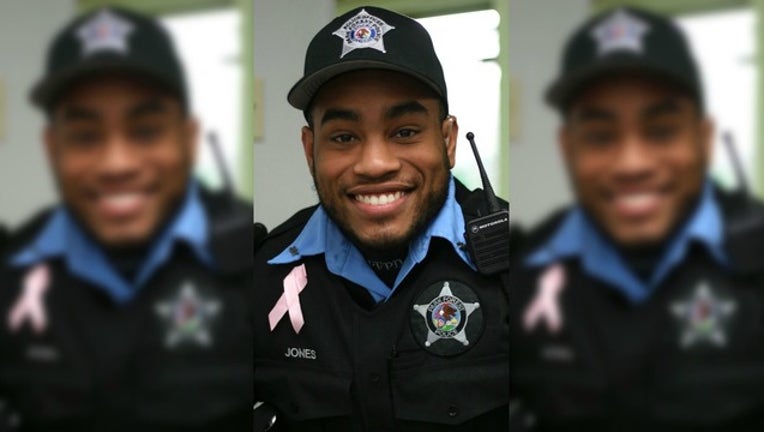 article
PARK FOREST (SUN TIMES MEDIA WIRE) - A 24-year-old Park Forest police officer who was wounded in a shootout nearly three weeks ago has been released from Advocate Christ Medical Center and moved to a rehabilitation center.
Officer Timothy Jones was critically wounded in the shooting on March 19 while trying to take a suspect into custody in the south suburb.
According to a statement issued Wednesday by Park Forest police, he has been released from the intensive care unit of Advocate Christ Medical Center in Oak Lawn and taken to a rehabilitation center at an undisclosed location.
"Officer Jones is not on life support, and his condition has stabilized to allow transport to this new facility," the police statement said.
"He is minimally conscious, and while he has a very long road to recovery and his long-term prognosis is uncertain, the steps he has taken in less than three weeks after suffering such a devastating injury give cause for hope, and also demonstrate the strength and will with which he is fighting."
Officers were investigating reports of a break-in at a vacant home in the 300 block of Neola Street about 5:40 a.m on March 19, police said. When they found a stolen vehicle at that location and learned that someone was inside the home, they set up a perimeter around the building.
Thurman Reynolds, 21, came out of the home and, as officers tried to detain him, pulled a handgun and started shooting at them, police said. Officers returned fire and struck the suspect.
Reynolds, of the 400 block of Huron Street in Park Forest, was pronounced dead at the scene, according to the Cook County medical examiner's office.
Officer Jones was initially taken to Franciscan St. James Health in Olympia Fields, then was airlifted to Christ in critical condition, police said.
He is the son of Country Club Hills Police Chief William Jones, the Chicago Sun-Times previously reported.
The Illinois State Police Public Integrity Task Force is investigating the shooting of Reynolds.