Plague confirmed in death of high school athlete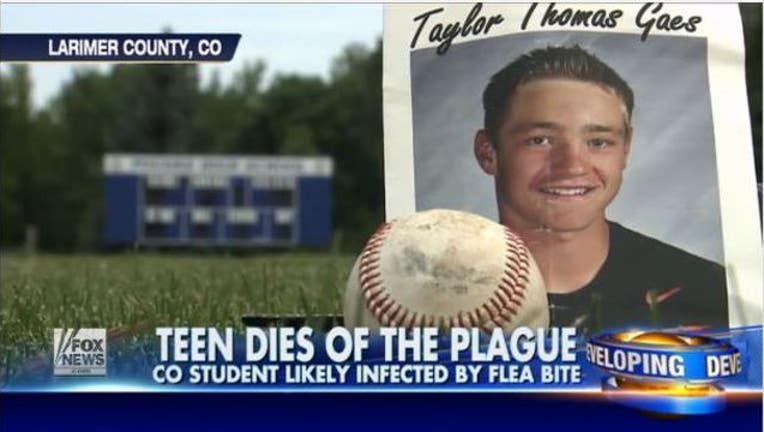 article
(FOX News) - Colorado health officials reported this weekend that a healthy 16-year-old boy's sudden death earlier this month was caused by a rare strain of plague.
High school star athlete Taylor Gaes was believed to have contracted the septicemic plague from fleas on a dead rodent or other animal he came in contact with on his family's ranch in rural Cherokee Park, northwest of Fort Collins, Fox 31 said Saturday.
Septicemic plague occurs when bacteria enters the bloodstream directly. It is highly fatal and very rare in humans.
The Larimer County Health Department warned people who attended a memorial service for Taylor on the ranch to be extra vigilant should they come down with flu-like symptoms.