Police: Boy, 17, shot to death with assault rifle in Back of the Yards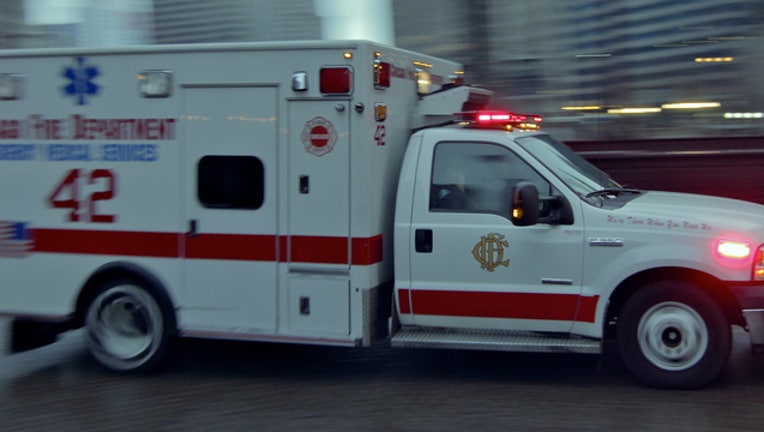 article
CHICAGO (SUN TIMES MEDIA WIRE) - Police believe a high-powered assault rifle was used Sunday afternoon to gun down a 17-year-old boy outside a Catholic Church that was holding Mass at the time.
"A 17-year-old male was walking eastbound on West 46th street when a vehicle — described as a light colored Saturn four door, possibly green or beige or light colored — drove up and an individual started firing shots at him from inside the car," Chicago Police Department chief of detectives Gene Roy said at a news conference at the scene of the shooting in the 4600 block of South Hermitage.
The victim tried to run but was hit multiple times with gunfire, Roy said.
Police said he was pronounced dead at the scene.
"At this point there's nothing to indicate that the church or parishioners were targeted," he said.
"This does appear to be gang-motivated," Roy said.
The shooting happened about 1:30 p.m outside Holy Cross Church.
"There's literally dozens of empty shell casings on the street that you can see marked by orange cones, and this is indicative of the level of violence that we see on a day-to-day basis," Roy said.
"I have talked with our partners of the Chicago Archdiocese and Chicago Public School system to make sure that they are aware of the incident," Roy said.
Asked whether or not the fatal shooting was related to several other shootings that occurred recently in the area, Roy responded: "It is certainly the investigative theory our detectives are going to be working on."
A neighbor who asked not to be named said that several gangs have been at each other's throats in the last few weeks.
"Sometimes they just drive their cars into each other like a demolition derby," he said.