Police: Duffel bag full of cash, drugs found during traffic stop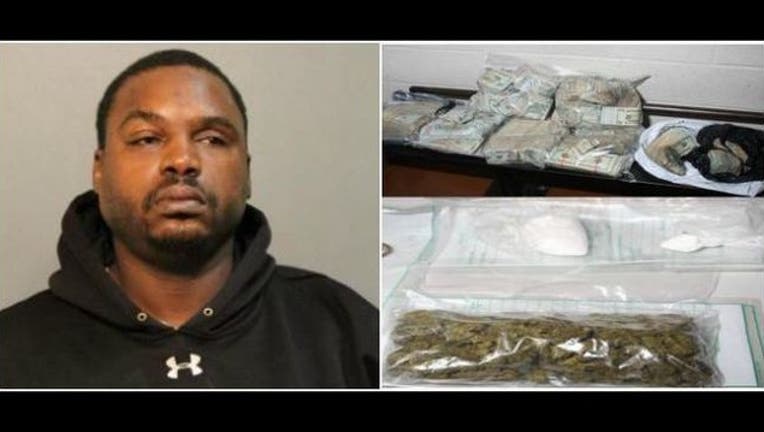 article
CHICAGO (Sun-Times Media Wire) - A South Side man is facing several drug charges after police say they found a duffel bag full of drugs and cash during a traffic stop in the South Chicago neighborhood Wednesday night.
Officers stopped the vehicle about 10:15 p.m. in the 2400 block of East 83rd Street for a traffic violation, according to a statement from Chicago Police. As the driver, 44-year-old Allen Tyler, opened the window, the officers could smell marijuana.
Upon further investigation, officers found a duffel bag in the front passenger seat of the vehicle containing $220,000 in cash, 125 grams of marijuana and 85 grams of cocaine, police said.
Tyler, of the 9100 block of South Blackstone, was arrested and charged with several drug possession charges and issued multiple traffic citations, according to police. He was expected to appear in bond court Thursday.