Police investigating after deadly treats were left outside to do harm to pets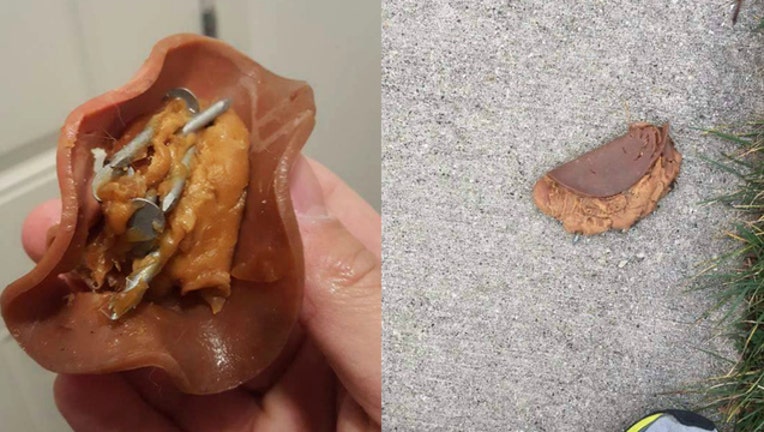 article
FOX 32 NEWS - An animal shelter has issued a warning to pet owners after nails were found hidden in food that was left outside to do harm.
A Heart for Animals, which is located in Huntley, Illinois, posted photos of the tainted food on their Facebook page Saturday. The food contained nails mixed with peanut butter that was also wrapped with lunch meat.
There were two incidents where people out walking their pets discovered the tainted food. In one case, the owner's dog picked up the treat, but the owner caught the animal in time and stopped it from swallowing.
Police are investigating.
The following is what the animal shelter posted on Facebook: "A very important ALERT for anyone in the Hampshire area near Del Webb. Please be aware and keep your dogs safe:
Everyone be careful! These were found in my subdivision last night and this morning. It is lunch meat, wrapped with peanut butter around nails. One neighbors dog picked one up and he noticed right away and took it out of his mouth. Thankfully, he saw his dog pick it up. The police came out this morning after the 2nd one was found."