Police Supt. Garry McCarthy to troops: Don't lie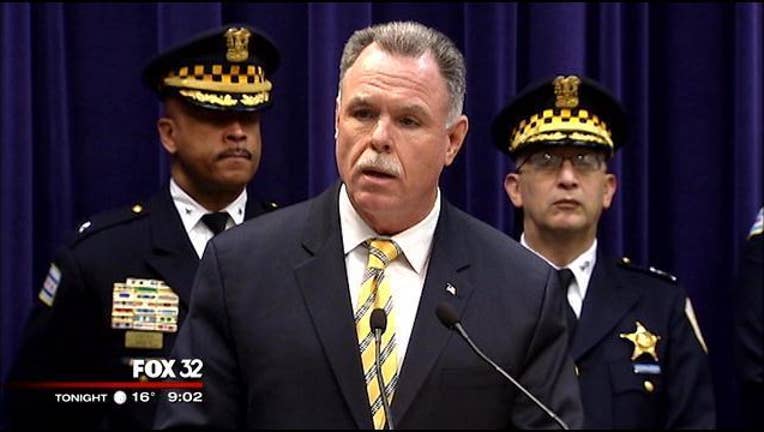 article
In an unusual move, Chicago Police Supt. Garry McCarthy sent a letter to the rank-and-file Wednesday saying he will move to fire an officer for allegedly lying to investigators about his involvement in an off-duty shooting, the Chicago Sun-Times is reporting.
McCarthy will ask the Chicago Police Board to terminate Officer Francisco Perez, who fired at the wrong car after witnessing a fatal drive-by shooting Nov. 5, 2011, according to investigators.
Police sources said McCarthy isn't seeking to fire Perez because of his mistake — but because he gave investigators false information.
The letter, sent through the department's email, was meant to send a clear signal: If officers make mistakes, the top brass will support them. If officers lie, they won't. Police officers undermine their careers when they are found to have lied and offer defense attorneys ammunition if they are called to testify in court.
"Please know that an officer's credibility is one of the most important attributes in this job, and integrity is at the core of our ability to effectively police our communities," McCarthy said in his letter, obtained by the Chicago Sun-Times.
"Our job is not an easy one, but I have nothing but the utmost trust and faith in your ability to act lawfully and reasonably in your response — and when you do, I and this department will support you to no end. I thank each and every one of you for your honesty, your hard work and your dedication to our profession and the residents of our great city."
Police spokesman Anthony Guglielmi said the superintendent has sought to fire officers numerous times for lying, but the Chicago Police Board often decides to return those officers to work after finding them guilty and meting out less serious punishment.
Guglielmi said he could not provide a breakdown of how many officers are fired for lying and how many return to their jobs.
In the letter, McCarthy didn't identify Perez by name.
Perez was working an off-duty security job at La Pasadita restaurant in the 1100 block of North Ashland, standing near his car, when he witnessed a drive-by shooting at 3:47 a.m.
A red car driving south on Ashland fired toward a blue car parked in front of the restaurant. A man standing on the sidewalk was killed and two others were wounded.
Perez mistakenly shot at the blue car, a Chrysler 300, hitting the driver in the back near the heart, according to the Independent Police Review Authority, which investigates allegations of police misconduct as well as incidents involving officers who discharge their weapons.
The driver of the blue Chrysler was a La Pasadita employee who had just gotten off work. He underwent surgery to have a bullet removed from his back.
Investigators found Perez was "inattentive to duty" because he failed to identify the correct target.
They also found Perez lied on Jan. 20 when he told investigators he fired at the red Mitsubishi Galant. A surveillance video showed he didn't start firing until after the Mitsubishi sped away — and he fired at the blue Chrysler.
The Independent Police Review Authority recommended that McCarthy fire Perez.
Although investigators found Perez lied about the incident, one witness told the Independent Police Review Authority that he heard Perez yell "police, stop, police!" and saw Perez fire at the red Mitsubishi five or six times. A second witness said he saw Perez fire once at the red car.
But all of the evidence, including the video, disputes those witnesses' statements, investigators said.
Perez, a 15-year police veteran, has been on desk duty since April when he was stripped of his police powers because of the incident. His attorney could not be reached for comment.