Police think 2 slayings likely racially motivated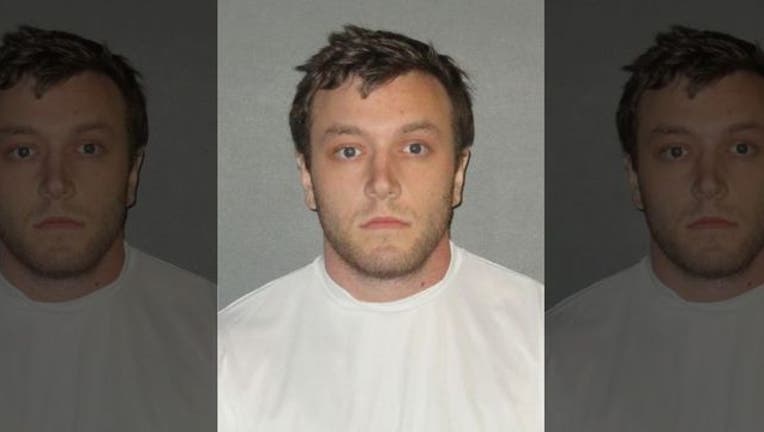 article
BATON ROUGE, La. (AP) - Police believe the slayings of two black men in Baton Rouge were likely racially motivated and said Sunday they have a suspect — a 23-year-old white man — in custody.
The suspect, Kenneth Gleason, was being held on drug charges. Authorities did not yet have enough evidence to charge him with murder, Baton Rouge Sgt. L'Jean McKneely told The Associated Press.
McKneely said shell casings from the shootings linked the two slayings, and a car belonging to Gleason fit the description of the vehicle police were looking for. He said authorities had collected other circumstantial evidence but he wouldn't say what it was.
"There is a strong possibility that it could be racially motivated," he said.
The shootings happened about five miles from each other. The first occurred Tuesday when 59-year-old Bruce Cofield, who was homeless, was shot to death. The second happened Thursday when 49-year-old Donald Smart was gunned down walking to work at a cafe popular with Louisiana State University students, McKneely said.
Smart's aunt, Mary Smart, said she was still dealing with the shock of her nephew's death and could not understand what had happened.
"I'm feeling down and depressed. My nephew, I love him, and he was on his way to work and that makes it so sad," she said in a telephone interview on Sunday. "He was always smiling and hugging everybody. A lot of people knew him."
Smart had a son and two daughters, she said.
She declined to comment on police allegations that her nephew might have been shot because of the color of his skin.
"I cannot say," she said. "Only God knows."
It wasn't immediately clear if Gleason had an attorney or when his first court appearance would be. No one answered the door at his house in a quiet neighborhood of mostly ranch-style homes with well-kept lawns, located about 10 miles from the sites of the shootings.
"He looks like any clean-cut American kid," said neighbor Nancy Reynolds, who didn't know Gleason or his family. She said it was "hard to believe this sort of thing is still happening."
Detectives searched Gleason's home on Saturday and found less than a gram of marijuana and vials of human growth hormone in his bedroom, according to a police document. After Gleason was read his Miranda rights, he claimed ownership of the drugs, the document said.
Louisiana's capital, a city of 229,000, is known for its championship college football team and its political scene. A year ago, racial tensions roiled the city when a black man was shot to death by white police officers outside of a convenience store. About two weeks later, a black gunman targeted police in an ambush, killing three officers before he was shot to death. The city is about 55 percent black and 40 percent white.