'Proud to be a police officer': NJ cop saves 3 lives in 10 days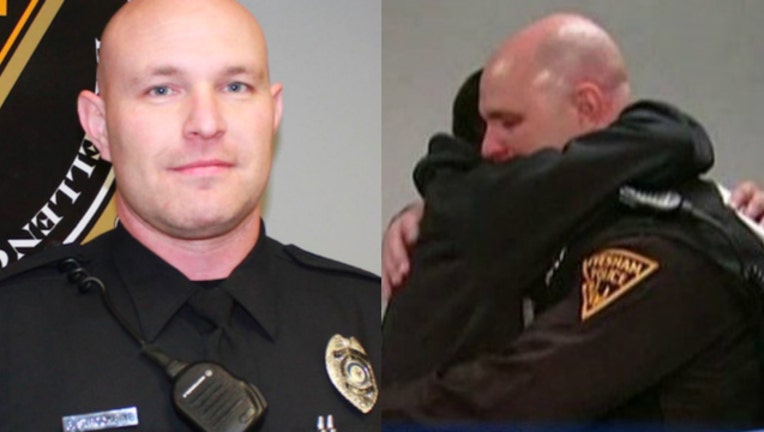 article
A New Jersey police officer is being hailed a hero after he managed to save three lives in the period of 10 days. Officer Brian Strockbine of the Evesham Township has been named officer of the month, according to NJ.com. They described Strockbine's courageous acts over the course of those three fateful shifts.
The latest rescue took place on March 17, when Strockbine performed CPR on a victim who had reportedly stopped breathing. That woman eventually stabilized and is now doing fine, said police. Strockbine saved another life when he responded to a car crash on March 12 and carried a passenger out of a smoking car. And the first rescue happened on March 8, when police were alerted that a woman appeared to be dead on her front lawn. Strockbine responded to the scene and managed to resuscitate the woman. When she regained consciousness, authorities learned that she had been beaten badly as her husband allegedly tried to kill her.
The officer later received an emotional thank-you from that woman's son.
"That day, I was so proud to be a police officer," Strockbine said tearfully. "I was so proud to work for this department. And you know, it just... it reminded me why I wanted to do this job."