Providence HS president retires amid investigation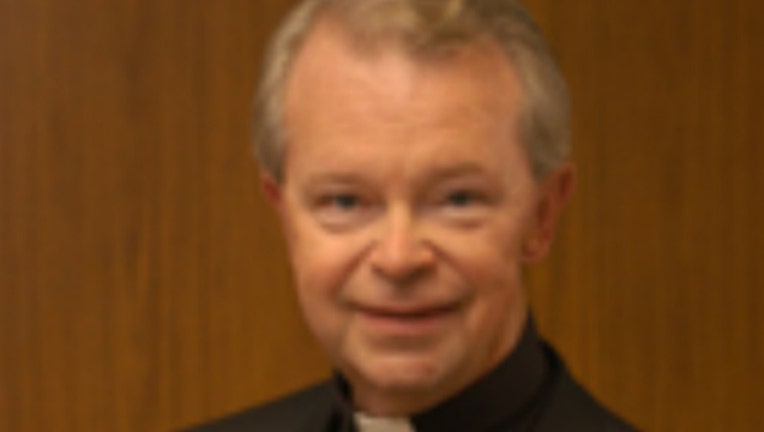 article
SUN-TIMES MEDIA WIRE - The longtime president of Providence Catholic High School in southwest suburban New Lenox is out amid an investigation into "potentially inappropriate material on his mobile device," the Chicago Sun-Times is reporting.
In a statement issued Friday, the Diocese of Joliet said Father Richard McGrath, who has served as president and/or principal of the school since 1985 tendered his resignation, effective immediately.
"We wish to assure everyone that in responding to any such allegation our highest priority is and will remain the safety and well being of our students at Providence Catholic and all children," the diocese said in a statement. "We ask everyone to refrain from speculation in this matter, as the investigation continues."
In lieu of McGrath's exit, Father John Merkelis has been named Providence's interim president.
Representatives from Providence did not respond to requests for comment Friday afternoon.
Patch reported that Merkelis issued a statement saying that Providence would provide counselors to students Friday.
By Friday afternoon, McGrath's photo and contact information had been scrubbed from Providence's website.
New Lenox Police Sgt. Micah Nuesse said investigators started looking into the matter after Providence officials alerted police.
"We are working closely with Providence officials," Nuesse said.
Since 2005, McGrath has been an adjunct consultant with Catholic School Management, a Connecticut-based company that "provides comprehensive consulting services in all areas of Catholic school life and operation."
McGrath has worked in the Administrator Search Division of the company and "also provides consulting in the area of Catholic school administration and with regard to athletic programs," according to his bio on the company website.
He has taught English and Theology, while also coaching football and golf. McGrath has also authored four books on coaching in Catholic youth sports.
McGrath was ordained in 1973 and previously work at St. Rita High School on Chicago's South Side, the only other Augustinian high school in Illinois.
It was not known Friday afternoon if McGrath's status at Catholic School Management would be impacted by the investigation.
Messages left with the company were not returned Friday.