Pumpkin thrown from overpass causes crash on Indiana Toll Road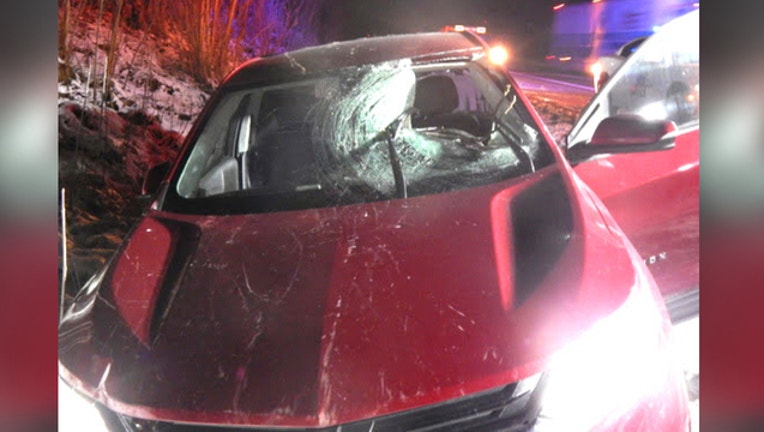 article
SUN TIMES MEDIA WIRE - A driver in northwest Indiana narrowly escaped serious injury Tuesday evening after a pumpkin thrown from an overpass crashed through her windshield.
About 9:30 p.m., a 64-year-old woman from Michigan was driving east on the Indiana Toll Road under the Goldring Road overpass outside Michigan City when her vehicle was struck by the pumpkin, according to a statement from Indiana State Police.
The pumpkin went straight through the driver side windshield and struck the woman, police said. She crashed her 2018 Chevrolet into a ditch and suffered minor injuries.
This was the second pumpkin-related incident involving the overpass, according to police. It was the third pumpkin-related incident in the area in a week.
Police reminded the public that objects thrown from overpasses can result in a misdemeanor "criminal mischief" charge, or a felony "overpass mischief" charge if someone is injured.