Rauner offers plans after Chance the Rapper meeting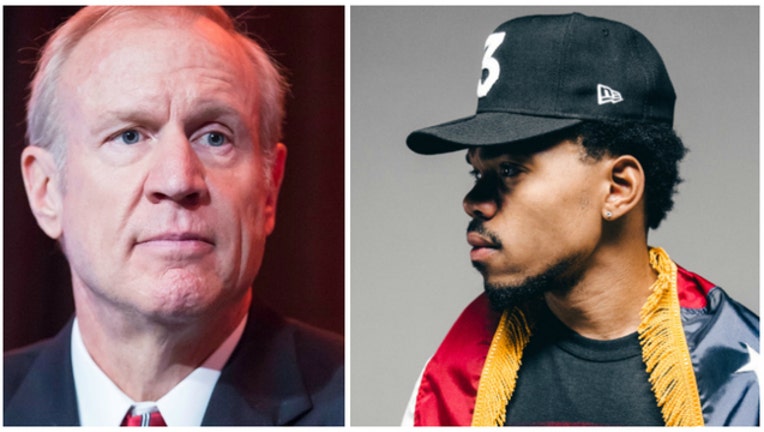 article
CHICAGO (AP) -- Illinois Gov. Bruce Rauner's administration is circulating a memo with options for funding Chicago Public Schools days after a meeting with Grammy-winning artist Chance the Rapper.
A Monday memo first reported by the Chicago Sun-Times outlines two options for the nation's third-largest school district to receive $215 million in pension relief Rauner vetoed last year. The cash-strapped district had factored the funding into its annual budget. Rauner says it should've been tied to larger pension reforms.
The Chicago-native rapper, whose name is Chancelor Bennett, planned a news conference Monday at a school.
Rauner and Chance met Friday to discuss CPS funding after the artist asked for a sit-down. He attended city schools.
However, Chance says the meeting didn't go as planned and Rauner left him with "vague answers."