Rauner pardons 79-year-old Vietnam pilot convicted as teen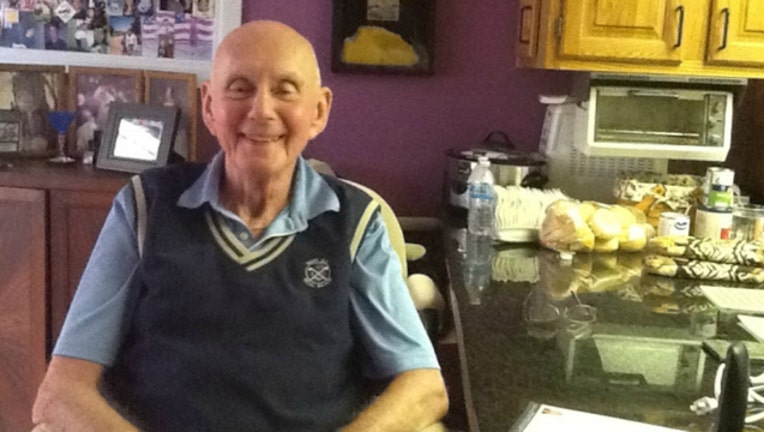 article
CHICAGO (AP) — Patrick McNamee was 17 when the car he was driving crashed in Illinois in 1954, killing his best friend. After pleading guilty to reckless homicide and serving time in jail plus probation, McNamee went on to join the U.S. Marines and Air Force, flying some 1,700 missions in Vietnam and earning more than 75 air medals.
But the conviction stayed with him.
On Wednesday, Illinois Gov. Bruce Rauner granted a clemency request from the now 79-year-old, who said he applied in part because he wasn't able to get a concealed carry firearm permit due to his felony record.
"In 11½ years in the service I always carried a weapon. That didn't make much sense to me," said McNamee, who lives in Huntington Beach, California.
He said he considered asking for clemency for about 10 years before he actually did so in 2014.
"I just didn't want to die and have that hanging over my head," he said.
McNamee said he was a "stupid 17-year-old kid" when the crash occurred more than 60 years ago in DuPage County, Illinois.
Jason Sweat, chief legal counsel for the Illinois Prisoner Review Board, said paperwork filed with McNamee's clemency petition showed he was driving too fast when he lost control and hit a bridge abutment on the side of a road. His friend was a passenger in the vehicle.
McNamee pleaded guilty to reckless homicide almost immediately, Sweat said. He was ordered to serve probation in addition to 30 days in jail.
In 1957, the prosecutor and judge in the case wrote letters on McNamee's behalf to help him get into the military, calling him "forthright and honest" and saying he would make a good pilot, Sweat said.
They also said they found no criminal intent and that McNamee cooperated with authorities. The judge added that he was "like hundreds of our DuPage County boys" who make mistakes but are good citizens.
McNamee served six years with the Marines and 5½ years with the U.S. Air Force and had a top secret intelligence clearance, according to documents submitted with the petition. Among the honors he earned was the Distinguished Flying Cross.
After leaving the military McNamee worked almost 30 years as a commercial pilot and had no other criminal convictions, Sweat said.
McNamee said he and his family do a lot of traveling now, driving across the country and staying in hotels, and he wanted to be able to carry a gun for protection. When he was denied a permit in Texas he was told the only way to get one is to have his record expunged.
Rauner's action Wednesday allows McNamee to go to court to seek the expungement.
The petition was one of eight that Rauner granted on Wednesday. His office said he denied 208 others.