Rauner requests expedited union negotiations case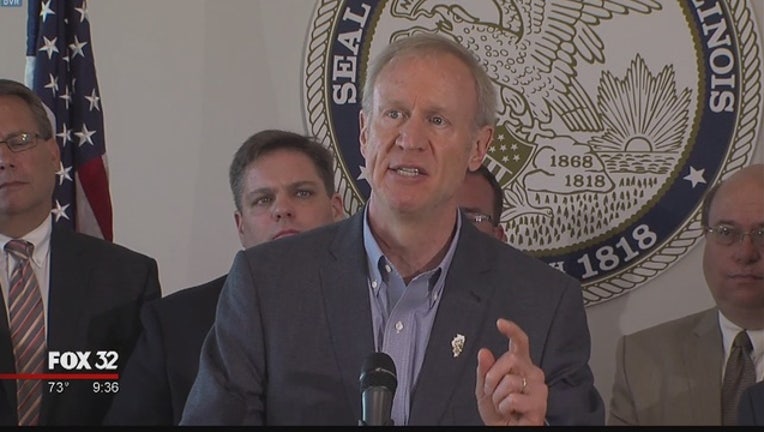 article
SPRINGFIELD, Ill. (AP) - Gov. Bruce Rauner's administration says it wants to bypass an administrative law judge's recommendation in order to expedite the resolution of its case on whether negotiations have stalled between the state and the largest state worker's union.
Rauner's administration says a quick resolution will help Illinois save $35 million to $40 million per month in extra health insurance costs for workers. The administration said in a filing with the Labor board that these costs would continue while the case continues on.
American Federation of State, County and Municipal Employees spokesman Anders Lindall says the move is a play by the governor to impose his own terms for a new contract. AFSCME members could decide on whether to stage a strike if the Illinois Labor Relations Board makes that determination.
The (Springfield) State Journal-Register reports that union said it thinks the request is without precedent. The union has said that that there is no impasse with the discussions and wants negotiations to continue.
Rauner spokeswoman Catherine Kelly said the use of an administrative law judge is optional under state labor laws.
AFSCME, which represents about 38,000 state workers, has the opportunity to respond to the administration's request in writing. The Labor board's executive director Melissa Mlynski said that the five-member board will decide what to do with the administrator's request.
An administrative law judge began holding hearings on the case in late April.
Tom Bradley, an attorney for Rauner's administration has told the judge that the state made several concessions during 24 bargaining sessions and noted that the state is in dire financial straits. Bradley said the state's financial situation is why the administration want to freeze wages and require employees to pay more for their health insurance.
The judge will issue a recommended decision and order, but it is not binding and the board will make the final decision.
___
Information from: The State Journal-Register, http://www.sj-r.com