Report: 11-year-old boy shoots home intruder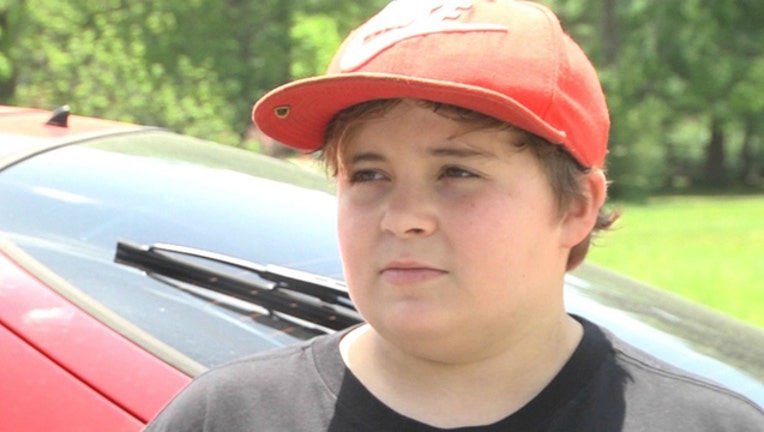 article
TALLADEGA, Ala. (AP) - An 11-year-old Alabama boy says he opened fire with a gun and wounded a man suspected of breaking into his home.
Chris Gaither tells WVTM-TV he was home alone in Talladega on Wednesday when he heard a noise and realized someone else was inside.
The boy says he grabbed a 9mm handgun and an armed male intruder threatened to kill him. Gaither says he followed the man outside and started shooting as the intruder fled with a clothes hamper.
Gaither says he wounded the man in the leg with his 12th and final shot, and the man started "crying like a baby."
Police haven't released any details on the case but say they are investigating. WVTM reports the man was treated for his wound at a hospital.