Restaurant owner fires son after he calls customer 'Fatty' on receipt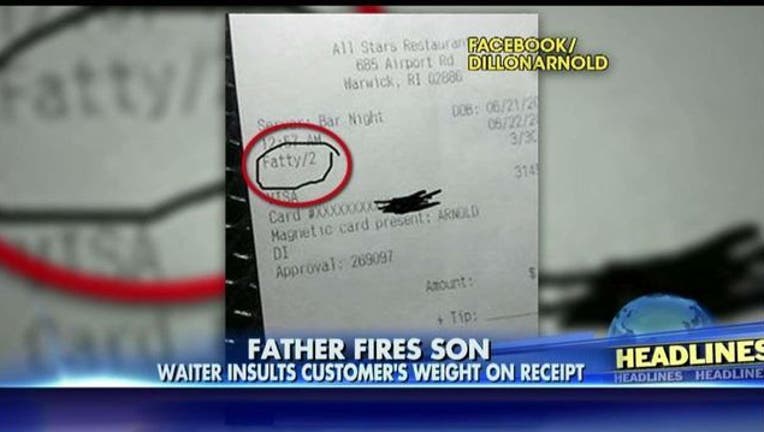 (FoxNews.com) - When Dillon Arnold grabbed a couple drinks with friends at All Stars Bar & Grill in Warwick, Rhode Island, he got an insult to go along with his cocktails.
Arnold told WJAR he was signing his check when noticed he was identified as "fatty" in the section where the patron's name is supposed to go.
"I was signing my slip," Arnold said. "I didn't really pay attention to it yet, and then I just happened to read it and I saw it in the corner and I was like, 'Wow,' and my heart just dropped."
Arnold posted a photo of the receipt to Facebook and it quickly went viral, with many people venting their anger at All Stars Bar & Grill.
Read the full story on FoxNews.com.