Rhino bite sends Lincoln Park Zoo worker to the hospital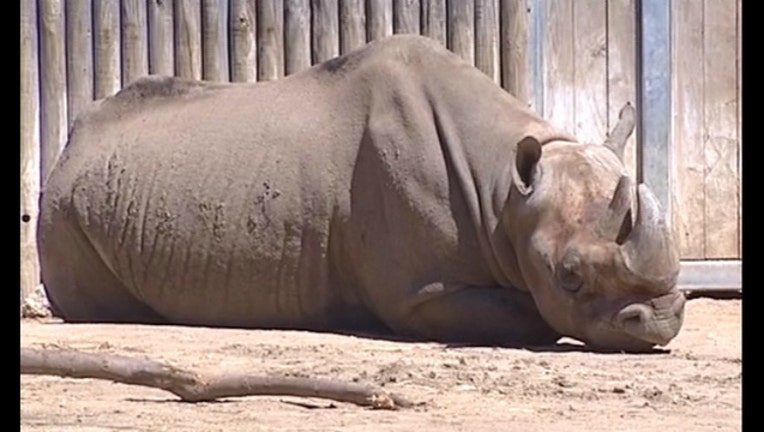 article
CHICAGO (SUN TIMES MEDIA WIRE) - A Lincoln Park Zoo staff member was taken to a hospital and is expected to be fine after being bitten by a rhinoceros Saturday during a training session.
The zookeeper was feeding the Eastern black rhino behind the scenes of the Regenstein African Journey exhibit when the animal bit the worker's index finger, zoo spokeswoman Jillian Braun said.
The worker was taken to a hospital and released about 2 p.m., Braun said.
The rhino wasn't hurt. All four animals in the exhibit remained on display afterward.
Eastern black rhinoceroses are vegetarian but present an imposing figure. They can grow to about 12 feet long and five feet high and weigh up to 3,000 pounds. Despite being herbivores, they have an aggressive disposition and "tend to charge first and investigate later," according to a zoo fact sheet.