Safe Passage program expands to 14 more schools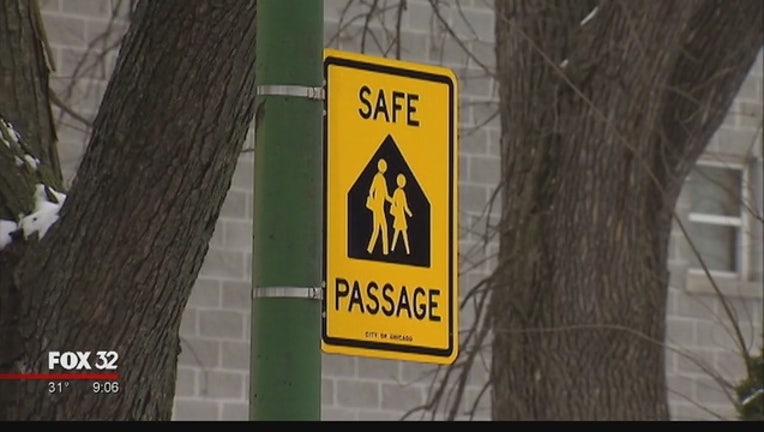 article
SUN-TIMES MEDIA WIRE - Students from 14 more Chicago Public Schools will now benefit from the Safe Passage program designed to keep kids safe on their way to and from school.
Mayor Rahm Emanuel and CPS officials announced Sunday that the program will be expanded to include 14 more elementary schools: Sidney Sawyer, Ashe, Frazier International Magnet, Park Manor, Morrill Math & Science, Myra Bradwell, Richard J. Daley, McKay, Joplin, Lewis, Martha M Ruggles, Irma C Ruiz, Sherman School of Excellence and Warren Park.
The Board of Education are expected to vote Wednesday to increase spending authority for Safe Passage by $1 million to pay for the expansion, according to a statement from the mayor's office and CPS.
The Safe Passage program began with 35 schools in 2009. It will now serve more than 75,000 students at 159 schools. The program involves 1,400 Safe Passage personnel trained by the CPS Office of Safety and Security.
"By expanding the Safe Passage program again this year, we are doubling down on a successful model that ensures the support our students need so they can focus on their studies and on their future," Emanuel in a statement.
According to the mayor's office, an analysis of CPD crime statistics shows that crime along Safe Passage routes has decreased by 32 percent since 2012 and attendance has improved at schools involved in the program.
"Student safety and academic success go hand and hand, and that success starts every day with a safe commute to and from school," CPS Acting CEO Dr. Janice K. Jackson said in a statement.