Schock corruption case being moved, possibly to Chicago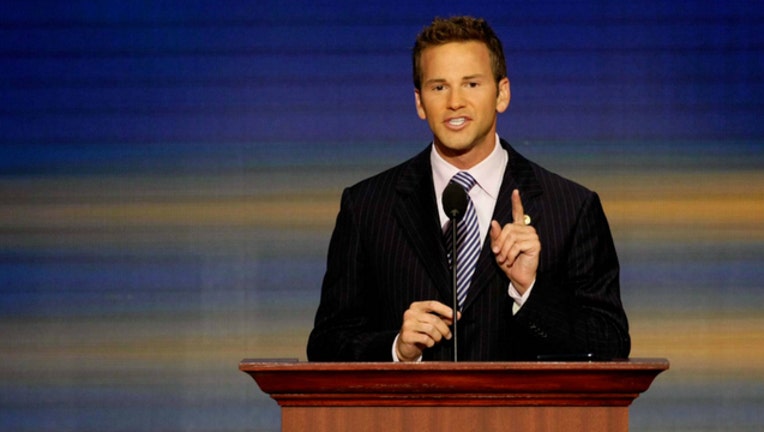 article
CHICAGO (AP) - The U.S. Justice Department is transferring former U.S. Rep. Aaron Schock's public corruption case in central Illinois to a new prosecutorial team in another judicial district, prosecutors said in a court filing Thursday, two weeks after the trial judge was bumped from all of his criminal cases for commenting in emails about a trial he was overseeing.
The prosecutors' filing doesn't specify which U.S. attorney's office would take over the Peoria Republican's case, but the one in Chicago may be the most likely to get it. The judge newly assigned to the case, U.S. District Judge Matthew Kennelly, is based in Chicago. The prosecution's filing suggests the process of switching out the old prosecutors for new ones has begun.
Schock, who gained notoriety for redecorating his Capitol Hill office in the style of the "Downton Abbey" TV series, was indicted in 2016, and the U.S. attorney's office in Springfield had handled the case since then. Handing a case from one U.S. attorney's office to another when proceedings are so far along is rare.
Transferring it to the Chicago office could also make sense because of the depth of its experience, said Jeffery Cramer, a former federal prosecutor and now managing director at Berkeley Research Group. Chicago federal prosecutors have convicted a long list of Illinois politicians, including former Gov. Rod Blagojevich and former U.S. House Speaker Dennis Hastert.
Schock, 37, has pleaded not guilty to all 22 counts he faces, which include wire fraud and falsification of election commission filings.
In an emailed statement Thursday, defense attorney George J. Terwilliger III didn't object to the move.
"This case should have been over before it began," he said. "Nonetheless, we welcome the opportunity new prosecutors will now have to evaluate the matter."
The U.S. attorney's office in Springfield declined comment.
Thursday's filing said new prosecutors would need time to familiarize themselves with Schock's case. The two-page document offers few details, including whether prosecutors believe the trial scheduled for Jan. 28 might have to be delayed.
In a brief posting later Thursday, Kennelly denied a government request to delay a Friday hearing in Urbana, some 100 miles (160 kilometers) southwest of Chicago. He said he'd consider at the hearing a prosecution request to place a temporary freeze on trial-related filings until a new set of prosecutors can read up on the case.
The replaced judge, Urbana-based U.S. District Judge Colin Bruce, sent emails to a paralegal at the U.S. attorney's office about a 2016 parental kidnapping trial as he was presiding over it, court filings earlier this month reveal. In one, he criticized how a prosecutor questioned a witness, saying, "This trial went from slam-dunk for the prosecution to about 60-40 for the defendant."
Bruce characterized the emails as "innocuous."