Scientists help when corpse flower doesn't bloom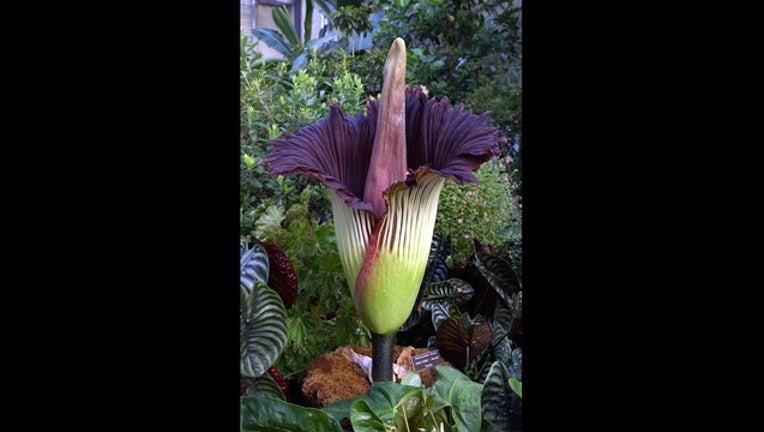 article
GLENCOE, Ill. (AP) — A rare foul-smelling flower expected to bloom this week had to get an assist from scientists when it didn't open at the Chicago Botanic Garden.
More than 50,000 people visited the corpse flower in suburban Glencoe this month. The garden also live-streamed the nearly 6-foot-tall titan arum plant, nicknamed "Spike." When corpse flowers bloom, they release a stinky odor which attracts pollinating beetles and flies.
The plant showed signs of opening but didn't.
The Chicago Tribune reports scientists cut around the base of the plant on Sunday to determine why. Scientists believe Spike didn't have enough energy to force itself opening, however they say it could open again in the future.
Conservation scientist Patrick Herendeen says the plant didn't perform as expected, just like some garden plants at home.
___
Information from: Chicago Tribune, http://www.chicagotribune.com