Seabrook lifts Blackhawks to 3OT win over Predators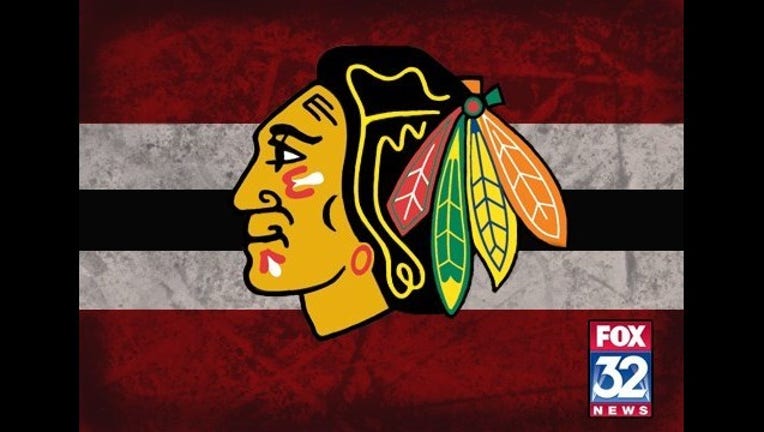 article
They played for 101 grueling minutes, beginning Tuesday night and running into early Wednesday morning.
The Chicago Blackhawks, looking for control of the first-round series. The Nashville Predators, searching for a split of their first four playoff games.
Enter Brent Seabrook, a physical defenseman with a penchant for big postseason goals.
Seabrook scored on a booming slap shot 1 minute into the third overtime, and the Blackhawks beat the Predators 3-2 in the longest game of this year's NHL playoffs so far.
"Long game, it was a late night," a smiling Seabrook said. "It's nice to end that one."
Seabrook's long drive off a pass from Patrick Kane beat a screened Pekka Rinne on the 100th shot of the longest game in Nashville history. Rookie Scott Darling made 50 saves for Chicago.
"It was awesome," Darling said.
Brandon Saad and Antoine Vermette also scored for the Blackhawks, who grabbed a 3-1 series lead and can close out the Predators with a win in Nashville on Thursday night.
Colin Wilson and James Neal scored for Nashville, which carried a 2-1 lead into the third period. Rinne finished with 45 stops.
"Our guys are a resilient group," Predators coach Peter Laviolette said. "They will not cave. They will not go away quietly. They'll be ready to play Game 5, I promise you."
The first overtime featured a memorable duel between Rinne, who found some of the magic he had during Nashville's strong start to the season, and Darling, who was making his second career postseason start.
Rinne had a terrific sprawling stop on Andrew Desjardins' backhand after the forward cut across the goal about 13 minutes into the initial extra session. Rinne was so good he made the puck disappear at one point, with the game stopped for a couple minutes before he pulled it out of the inside of his right pad -- drawing a round of cheers from the raucous crowd of 22,014.
On the other side, Darling robbed Neal with a glove save on his quick shot off a faceoff. He also denied Filip Forsberg on a prime opportunity midway through OT.
"Every game's been tight, every game's been on the line, a very competitive series," Blackhawks coach Joel Quenneville said. "Momentum's been shifting during games, and shift to shift for that matter."
It finally came to an end when Seabrook scored his 14th career playoff goal at 1:16 a.m., helped by a screen in front by rugged forward Bryan Bickell.
"It's just, OT games, it just happens like that," Rinne said. "It's a one shot and game over, but I thought that, as a team, we played really well again."
Seabrook also scored the last goal in Chicago's 4-2 victory in Game 3 on Sunday. He also had two overtime winners in the Blackhawks' run to the Stanley Cup title in 2013.
"He's had some big ones," Quenneville said.
The Predators were once again without defenseman Shea Weber and forward Mike Fisher due to lower-body injuries. Fisher has been out since he got hurt in Nashville's 4-3 double-overtime loss in the series opener, and Weber did not travel to Chicago after he was injured in Game 2.
Fisher is day to day, and the team has said it plans to provide an update on Weber's status on Wednesday.
"It stings, obviously, but the series isn't over," defenseman Seth Jones said. "We're going to need some rest and we're going to focus on Game 5."
Neal was in the right spot at the right time after the Predators controlled the action for much of the second period. Neal and Blackhawks star Duncan Keith were right outside the crease when the defenseman's clearing attempt went off the forward's stick and caromed into the left side of the goal for a 2-1 lead at 17:02.
It was Neal's first playoff goal since last May 2 for Pittsburgh against the New York Rangers. The winger, who was acquired in a June trade with the Penguins, had just two goals and an assist in his last 15 games of the regular season.
The Blackhawks turned it around in the third, dictating the action down the stretch. Marian Hossa made a smart drop pass to Saad, who shot it over Rinne's stick for the tying goal at 8:57.
Desjardins had a good look for Chicago with 45 seconds to go in regulation, but pushed it wide. Rinne got over to make a great stop on Hossa in the final seconds.
Copyright 2015 The Associated Press. All rights reserved. This material may not be published, broadcast, rewritten or redistributed.