Secretary White: Budget standoff may lead to security issues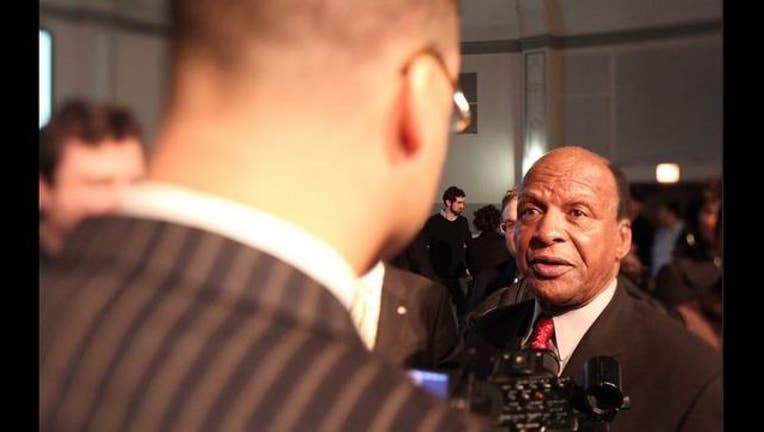 SPRINGFIELD, Ill. (AP) — Illinois Secretary of State Jesse White announced Monday that his office will suspend mailing some reminders to the public because of the budget standoff, news that followed warnings from his office of other problems like the possibility that the electricity could be shut off at the Capitol.
Gov. Bruce Rauner, a Republican, and the Democrat-controlled Legislature have not agreed on a state budget for the fiscal year beginning July 1. While much state money is being spent through state laws and court orders, without a budget there isn't authority to make other payments.
White sent Rauner a letter last week outlining issues related to missed payments, including his concerns that utility companies might shut off service at the Capitol and other facilities.
He said warnings to suspend services already have come from computer and software contract vendors, a trash pickup entity and the armored truck company that picks up millions in cash each day from secretary of state facilities. In Illinois, the secretary of state oversees driver services, maintains state records and runs security and maintenance at the Capitol.
"Unfortunately, my office is getting to the point where our bills are no longer being paid, and this will directly impact office services to the people," White wrote in the letter. "The situation has grown critical, and we are seeking a solution to this problem."
White announced Monday that the office will pause mailing notices for vehicle registration renewals. The move is estimated to save $450,000 a month, allowing his office to keep mailing other reminders like for license plate renewal, he said in a statement. Those who need to renew vehicle registrations will have to do so in person because the pin number needed to do so online is sent through the mail.
He said his office will be able to continue the other mailings for a few months until the postage account is depleted. He urged lawmakers and Rauner to come up with a budget solution.
Rauner and White spoke by phone last week, according to both offices.
Rauner spokeswoman Lyndsey Walters said in a Monday statement that there are similar operational issues throughout state government and the governor's office is willing to help find solutions.
"We hope he will also join us in encouraging his friends in the legislature to fulfill their constitutional obligation to pass a truly balanced budget," she said of White.
Overtime legislative sessions on the budget have been ongoing in Springfield with little accomplished. Democrats want the first-term governor to agree to raise taxes to help close a multibillion-dollar deficit, but the governor has said he won't do so until legislators sign off on pro-business changes he wants.
___
This story has been corrected to show the first name of Rauner's spokeswoman is Lyndsey, not Lindsey.