Several cars catch fire in suburban Walmart parking lot
ADDISON, Ill. - Five vehicles were damaged by fire in the parking lot of a Walmart on Wednesday in west suburban Addison.
Addison police shared a photo of firefighters tending to the vehicles around 10 a.m. at the Walmart at 1050 N. Rohlwing Road.
Fire officials say they think a mechanical issue - not foul play - caused the first car to catch on fire and then it spread.
The owners had no idea what was happening until they came outside.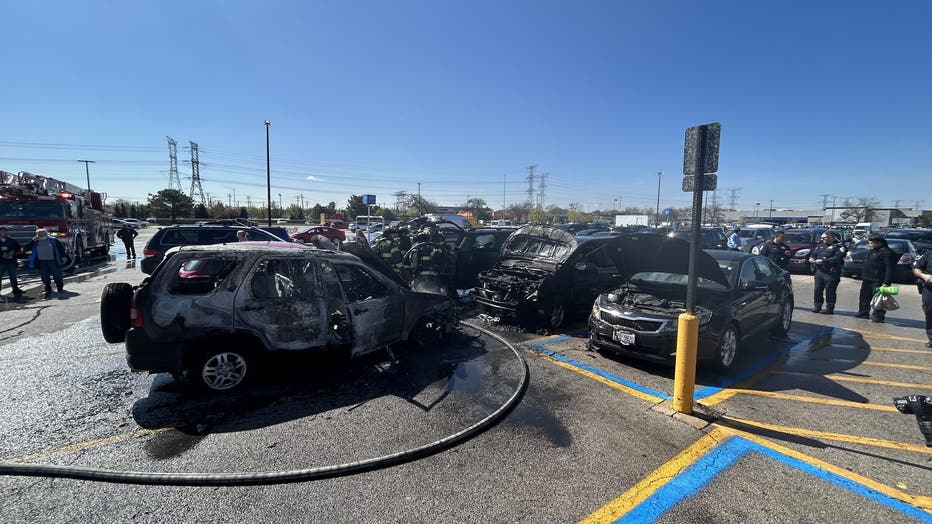 "Most of the other people who had vehicles involved in this were completely unaware until they came out and were like, 'oh the fire department's here,' and, 'oh look it's actually my car that's damaged from the fire,'" said Addison Fire Chief Chris Mansfield.
He added that if you ever come across your car on fire, do not approach it and do not try to get any of your belongings.
SUBSCRIBE TO FOX 32 ON YOUTUBE
The cause of the fire is still under investigation.