Sheriff wants to fire 9 employees after inmate assaulted at courthouse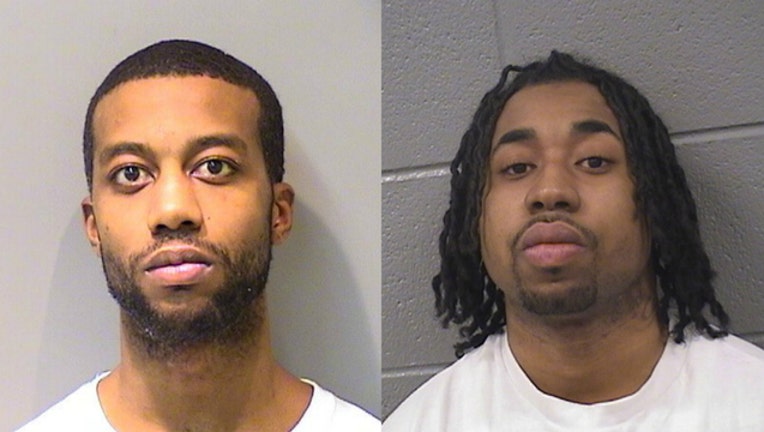 article
SUN-TIMES MEDIA WIRE - Cook County Sheriff Tom Dart wants to fire nine sheriff's office employees he claims allowed a female detainee to be sexually assaulted by two male detainees in a holding cell at the Markham Courthouse.
In an apparent breach of protocol, the female inmate ended up in a cell with the two men on May 2. The male inmates later told guards they had been placed in the holding area and the female inmate threatened them with a syringe and demanded sex; the female inmate claimed the men instigated the sexual encounter, a source told the Chicago Sun-Times.
No syringe was found, and the Markham Courthouse does not have surveillance cameras.
The sheriff's office asked Cook County State's Attorney Kim Foxx to investigate the what happened in the holding area just outside a courtroom. Prosecutors later charged the male detainees, Hamidullah Tribble, 21, and Nelon Drake, 29, with criminal sexual assault.
Dart also launched an internal investigation, and five employees–two deputies, two sergeants and a lieutenant who were on duty in the courtroom at the time–were reassigned to new posts while the Office of Professional Review investigated, Smith said.
"The question that is subject of our investigation: Where were the people that were supposed to be there, and what were they doing?" Smith said.
Dart on Friday announced he wants the nine employees terminated, according to a statement from the sheriff's office.
The sheriff's office also announced it has "reached, in principle, a pre-litigation settlement of all claims with the victim for $3.25 million."
A series of reforms has also been implemented "to ensure the protection of all detainees, including mandating deputies assigned to any area of a courthouse without fixed cameras wear body-worn cameras, assigning additional trained supervisors to the Markham Courthouse, and comprehensive unannounced security audits of all court facilities," according to the sheriff's office.
Sheriff's officials are looking to add security cameras in the courtroom lockups.
"Ideally, there are cameras on every corner of our whole system, but we're not there yet," Smith said, noting deputies should have been just a few feet away from the holding cell at all times. "(But) cameras don't take the place of highly trained staff doing what they're supposed to be doing."
There are some 2,400 cameras throughout the main Cook County Jail complex, as well as cameras in lockup in the basement of each district courthouse, but none in the tiny holding cells in individual courtrooms at the branch court house, Smith said.
Tribble was being held on a $100,000 bond on charges of aggravated kidnapping of a child, possession of a stolen motor vehicle, and unlawful restraint, according to prosecutors. Drake was being held without bond on a first-degree murder charge, and a separate case in which he was charged with attempted murder, armed robbery, aggravated discharge of a firearm and aggravated unlawful restraint.