Sickening new ISIS video shows children murdering prisoners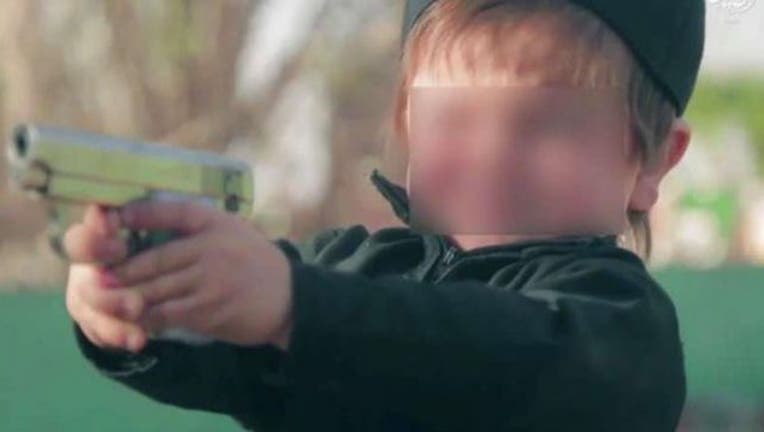 article
FOX NEWS - A shocking new video released by ISIS shows child recruits beheading and shooting Kurdish prisoners.
The young children, who appear to be from toddler age to around ten years old, are filmed wearing camouflage army-style uniforms while brutally killing their victims in Deir ez-Zor, Syria.
One extremely young boy is filmed clutching a gun and shooting a man in the head. A slightly older boy brandishes a large knife and savagely cuts a man's throat.
The video was released by an ISIS-linked Twitter account over the weekend with an Arabic title which roughly translates to "He Made Me Alive With His Blood."