Snoop Dogg shoots clown resembling Trump in new music video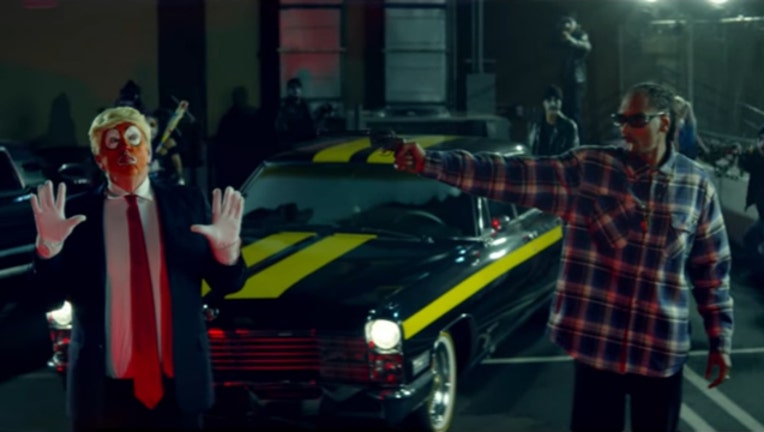 article
FOX NEWS - Snoop Dogg uses a toy gun to shoot a clown resembling President Donald Trump in a new music video.
In the video for the rapper's song "BADBADNOTGOOD," Snoop Dogg raps about police brutality in a world inhabited by clowns.
"This is the final call," he says before pointing a gun at the clown dressed as Trump who is smoking a cigarette. Snoop pulls the trigger and a flag that says "bang" shoots out from the toy gun.
"I feel like it's a lot of people making cool records, having fun, partying, but nobody's dealing with the real issue with this f--king clown as president," the rapper told Billboard. "And the s--t that we dealing with out here, so I wanted to take time out to push pause on a party record and make one of these records for the time being."
(WARNING: Graphic language)
MOBILE APP USERS: Watch Video Here