Stove used for heat, no detectors where 2 kids died in fire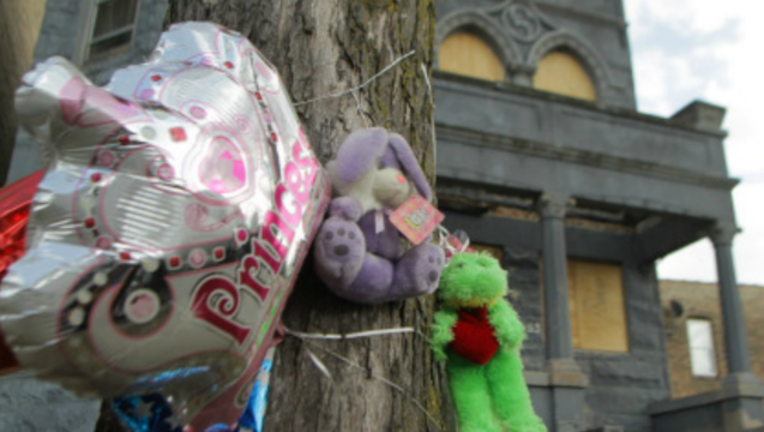 article
CHICAGO (SUN TIIMES MEDIA WIRE) - A stove was being used for heat in the basement where two children died and a third was critically injured in a South Side fire Saturday night.
District Chief Dan Cunningham said Monday there were no working smoke detectors in the basement of the two-story building at 66th and Champlain, the Chicago Sun-Times is reporting.
It was a miracle firefighters were able to find and save one of the children in the charred basement even though they arrived less than three minutes after receiving the call, he said. The fire was reported about 10:30 p.m. Saturday.
"When we have any fatalities, it's very difficult, and when we have multiple fatalities, especially children, it makes it that much more difficult," Cunningham said during a news conference outside the building. Firefighters went up and down the block handing out smoke detectors after the fire.
He spoke softly as he described how firefighters found a 7-month-old girl pressed up against a wall on a mattress, and a 2-year-old girl kneeling at the foot of the same mattress. Autopsies on Sunday concluded Ziya Grace and Jamaii Grace, 2, died of smoke inhalation.
A 6-year-old boy suffered burns over 70 percent of the body, and remains hospitalized in critical condition at Comer Children's Hospital.
Several adults escaped from the fire, which started in the kitchen and entered bedrooms where adults and children were sleeping, Cunningham said.
After the fire, he sent peer support representatives to the firehouse of Engine 47, which had been first on the scene.
"I made sure that they went out and spoke with the firefighters that same night because I really felt they looked so down," Cunningham said.
"Although they did an outstanding job. They were fortunate enough to be able to rescue the one child. I think had it not been for their quick action, it would have been a lot more tragic," he said.
The fire remains under investigation. The owner was interviewed by the city building department Monday morning.