Student takes cardboard cutout of her fiance to prom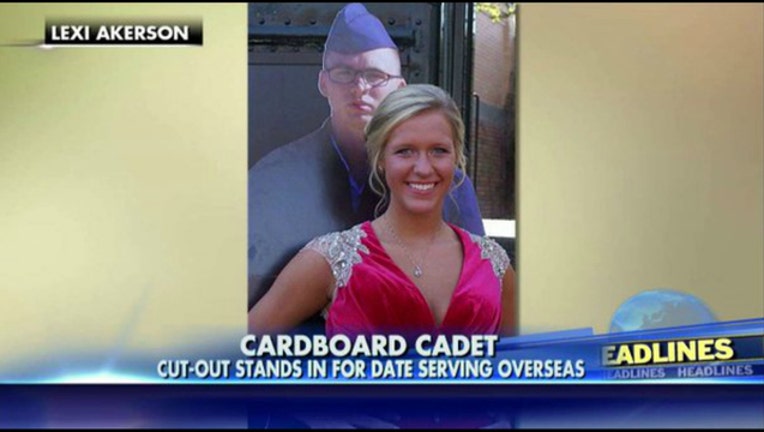 article
FOX NEWS - This high school senior's prom fell a bit flat... but not in the way you might think!
Lexi Akerson was initially upset when she found out that her fiancé would not be able to attend her senior prom because he would be overseas serving in the U.S. Air Force.
But the student from Lawton, Michigan, came up with a unique solution so that her fiancé was still a part of the special night: She created a life-sized cutout of him.
Photos of Akerson posing and dancing with the cardboard cutout of Brandon Turner at Lawton High School's prom last weekend have quickly gone viral.
Continue reading this story at FOXNews.com