Suit: Three abused at CPD's Homan Square facility, then illegally jailed for more than a year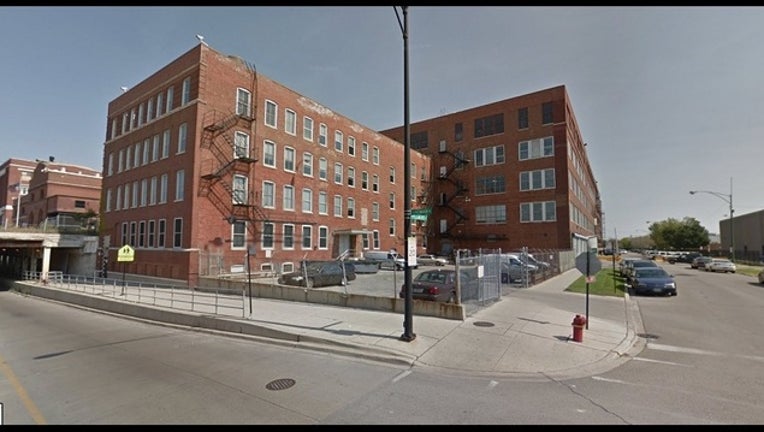 article
CHICAGO (STMW) - Three people claim in a federal lawsuit filed Monday that they were abused by Chicago Police officers at the department's Homan Square facility on the West Side, and then illegally jailed for more than a year.
Atheris Mann, Jessie Patrick and Deanda Wilson were "physically and psychologically abused" for about a day at the site near the intersection of Homan and Fillmore, according to a lawsuit filed Monday in U.S. District Court in Chicago.
The suit makes similar allegations to a suit filed by three other men in late March, after a series of reports by the British newspaper The Guardian drew international attention to the Homan Square facility for its purported function as a secretive site for police to "disappear" people. Police officials have denied the reports.
Mann, Patrick and Wilson were arrested the morning of Oct. 21, 2013, in connection with a drug investigation and taken to Homan Square, where they were strip-searched and ignored when they asked to use a bathroom or call family members and lawyers, the suit claims.
Detectives used insult, threats and racial slurs while interrogating the three—who are black—for hours on end about the location of illegal guns and neighborhood drug sales, which the plaintiffs didn't know anything about, the suit alleges.
They were handcuffed in dark, windowless rooms and at one point, a detective held a knife to Wilson's neck, the suit claims.
Investigators falsified evidence and "bogus" charges of manufacturing and delivering heroin were filed against them, the suit claims. They were held at the Cook County Jail for 15 months before a judge found them not guilty in January 2015, the suit claims.
A police spokesman could not immediately be reached for comment Monday. In a March statement, police officials denied the reports and said the facility—which also houses the department's organized crime bureau, evidence section, ballistics lab and SWAT unit—operates like any of its more than 25 other district stations and detective bureaus.
"It serves a number of functions, some of which are sensitive and some of which are not; however, it is not a secret facility," the statement read.
A spokesman for the city of Chicago, which is listed as a defendant along with six CPD officers, could not immediately be reached for comment.
The 11-count suit seeks an unspecified amount in damages.