SUV goes airborne during DuPage County high speed chase
WARRENVILLE, Ill. - An Aurora man who led police on a high-speed chase Friday night ultimately crashed his SUV in the west suburbs.
At 8:15 p.m., a Warrenville police officer observed a purple Chevrolet Trailblazer driving west on Butterfield Road at 74 mph, according to a statement from the DuPage County state's attorney's office.
After police activated their lights and sirens, the Trailblazer accelerated and entered I-88, reaching speeds of 100 mph before exiting on Eola Road, prosecutors said.
During the pursuit, the Trailblazer allegedly drove over a sidewalk and a median, causing the SUV to go airborne before it crashed at Grand Boulevard and Miller Avenue, according to prosecutors.
SUBSCRIBE TO FOX 32 CHICAGO ON YOUTUBE
After crashing, the driver fled on foot, but was located and taken into custody a short time later by officers in a nearby backyard, prosecutors said.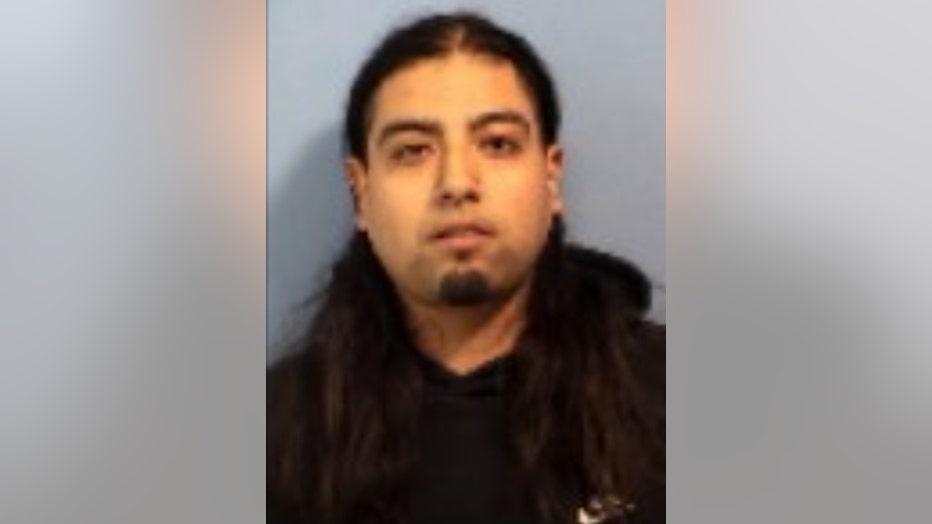 Felipe Galindo, 24. (DuPage County States Attorneys Office)
Officers allegedly discovered an open container of alcohol when they searched the Trailblazer, prosecutors said.
The driver, Felipe Galindo, 24, was charged with one count of aggravated fleeing or eluding a police officer, one count of misdemeanor DUI and 13 additional misdemeanors and driving offenses.
"The recent wave of individuals fleeing from the police is reaching epidemic proportions," DuPage County State's Attorney Robert Berlin said. "As I have said before, driving is a privilege, not a right. It is a privilege that if abused, can lead to deadly consequences. We have been lucky thus far in this regard, but it is my fear that our luck may soon run out."
Galindo, of the 0-100 block of North Ohio in Aurora, appeared in bond court this weekend where Judge Luis Aranda set bond at $100,000.
He is due to appear in court again on May 15.