Teen charged with murderous West Side crime spree held without bail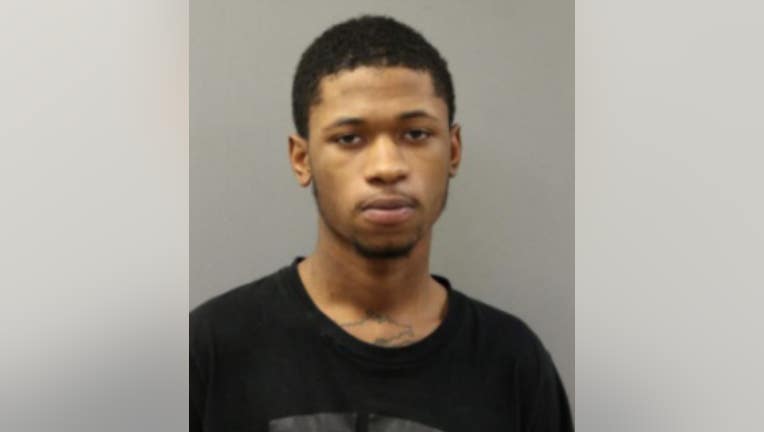 article
CHICAGO - An 18-year-old man accused of murdering a 53-year-old during a lengthy crime spree Tuesday morning was ordered held without bail Friday.
Taevon Abston, of Austin, was part of the trio that gunned down Guillermo Antonio Quiles in Humboldt Park amidst a series of robberies pulled off in just over an hour on the West Side, according to the Cook County state's attorney's office.
Prosecutors said Abston and two other members of the Beam Team gang, who have not yet been charged, drove into rival gang territory after sticking up an Irving Park Dunkin' Donuts and opened fire on Quiles as he walked in the 700 block of North Trumbull Avenue. Quiles, who was not "known to police," was pronounced dead at Mt. Sinai Hospital.
Shell casings recovered from the scene matched Abston's 9mm handgun, and police surveillance footage and private doorbell cameras captured the events on video, prosecutors said.
About half an hour after the shooting, at 6:20 a.m., the trio drove the same Chevy Equinox, which was stolen in a carjacking earlier that morning, to the Dunkin Donuts' at 5050 W. Grand Ave. and threatened the employees at gunpoint, but were unable to open the cash register and fled without any money, prosecutors said.
Just six minutes later, they drove to a gas station at 2001 N. Pulaski Rd. and stole a woman's Kia while her boyfriend was inside the building, prosecutors said. Abston allegedly pointed his gun at the boyfriend when he walked out of the store and made off in the woman's Kia with one of his fellow gang members, while the other drove off in an opposite direction in the Chevy.
The trio ended their morning crime spree after taking the woman's Kia, but about 10:15 p.m. that same night, Abston drove a red Toyota Rav4 to the Dunkin' Donuts at 5000 W. Irving Park Rd. and climbed through the drive-thru window, threatening the employees at gunpoint and stealing cash from the register, prosecutors said.
Officers watching police POD cameras spotted the Toyota parked outside Abston's home just after midnight Wednesday, and identified it as the same vehicle taken during a carjacking days earlier in Ukrainian Village, prosecutors said. When Abston left to meet with one of the men from the previous night's crimes, officers closed in on the pair and took them into custody.
Detectives recovered the gun Abston used during the murder and robberies, and found the Chevy Equinox outside the other man's home, prosecutors said.
Abston appeared in court Friday and was ordered held without bail. A public defender assigned to his case said he graduated from high school and is currently unemployed.
Charges were still pending Friday against the other two people involved in the crime spree. Abston is due back in court Tuesday.