'The best day of her life': Mark Wahlberg's heartwarming gift for fan with brain injury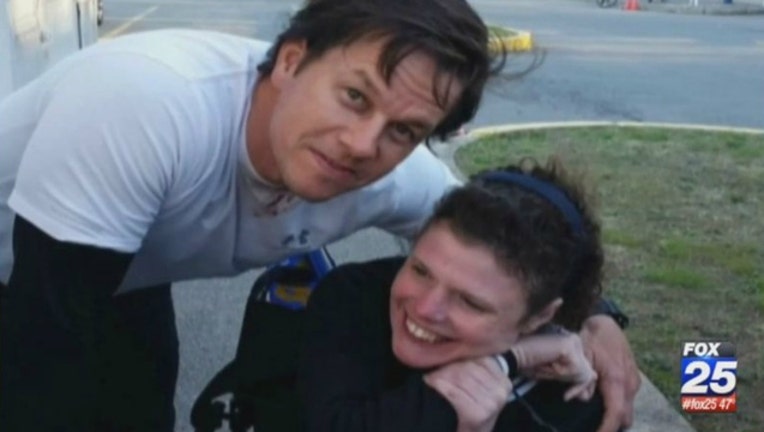 article
When 38-year-old Jackie Becker and her mom stopped by the set of "Patriot's Day," Mark Wahlberg's new film, they simply wanted to catch a glimpse of the actor. But their hours of waiting paid off when Jackie, who suffered brain damage as a child, got to meet Wahlberg, who then invited them to the movie premiere.
Jackie contracted eastern equine encephalitis (EEEV) from a mosquito bite when she was 6 years old. EEEV is one of the most severe mosquito-transmitted diseases in the United States, according to the Centers for Disease Control and Prevention (CDC), with a 33 percent mortality rate and significant brain damage in most survivors. Only a few cases are reported annually.
"She can't do the things she used to be able to do. Her fine motor skills are tough. She can't color, she can't play with dolls," Jean Becker, Jackie's mother, told Fox25.
Movies and movie stars became a big part of her daughter's world after she got sick, Jean said. The mother and daughter live in Framingham, Mass., where Wahlberg is filming "Patriot's Day." When they went by the set, they waited by his trailer.
"He called us up to the trailer, and he was wonderful," Jean told Fox25. "He came right up to Jackie. He leaned down to her, and he said 'hi' to her." Jackie told the news channel she didn't expect the actor would talk to her. "It was cool," Jackie said.