TMZ: PETA rolls out protest flyers for 'A Dog's Purpose,' recruiting protesters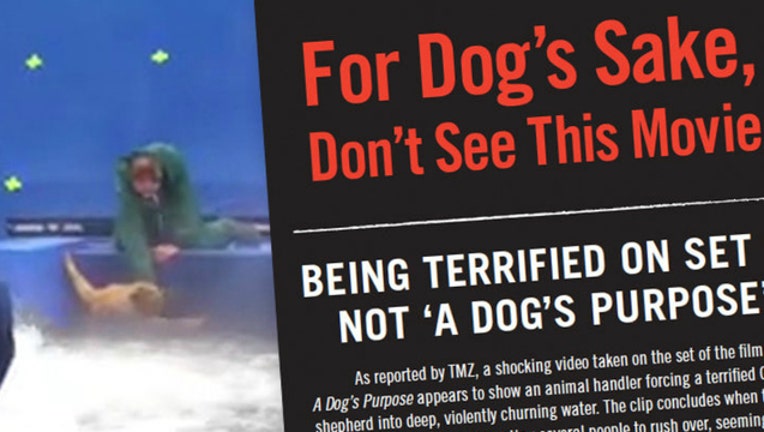 article
TMZ - PETA's first official protest poster against "A Dog's Purpose" barks out its mission statement ... "For Dog's Sake, Don't See This Movie."
We got our hands on the literature PETA just created for its planned nationwide picketing of theaters where the movie will play, starting Friday. Sources close to the org tell TMZ they'll be sending out as many boxes of the flyers as needed, to anyone who wants to help spread the word ... free of charge.
We're told more than 1,000 people in at least 25 cities have already requested the posters, which include a discussion about the video TMZ posted, showing Hercules, the German Shepherd, distressed while filming a scene.
The filmmakers have told TMZ ... this one video clip doesn't represent their treatment of animals on the set, and ultimately Hercules was not harmed. We've done a lot of checking, and no one's mentioned any other indiscretions during shoots.
Tune in to TMZ on TV weekdays Monday through Friday (check http://www.tmz.com/when-its-on for syndicated/local listings at the bottom of the page)