Tree knocks out power, starts gas fire in Northbrook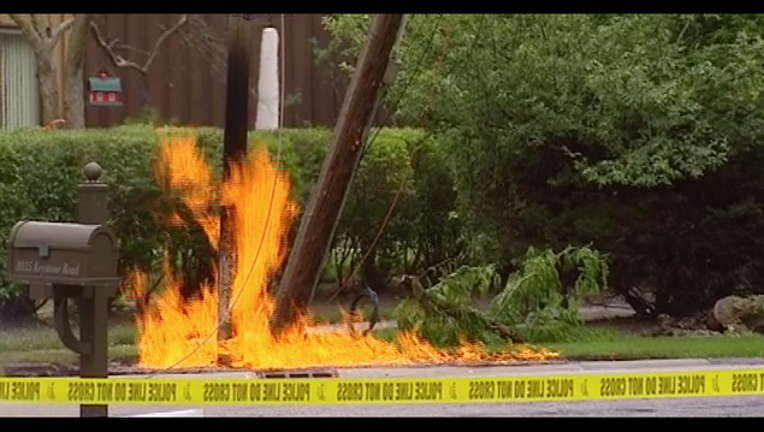 article
NORTHBROOK (Sun-Times Media Wire) - A tree that fell in the 3000 block of Keystone in Northbrook Sunday morning knocked out power and disrupted a gas line, creating a fire that was still burning hours after it started.
Jim Letsos said he was inside his north suburban home about 10 a.m. when he heard a small explosion and went outside to see a tree had fallen and disrupted power and gas lines causing a fire.
"It's been burring for quite a while," Letsos said. "We've been out of power probably since 10 o'clock this morning."
Capt. Dave Crawford of the Northbook Fire Department said crews were initially called about a downed tree, but learned up arrival that when the tree fell it broke power lines and a gas line, causing the fire to ignite. Three hours after crews arrived, the fire was still burning, Crawford said. He added that he expected it would be another two hours before crews could put the fire out.
"We've probably got at least four or five square blocks that have been evacuated due to the gas situation," Crawford said.
Crawford said the department needed to wait for Com-Ed to shut off power before they could address the gas situation and secure it before putting out the flames.