Trial date set for Byrd-Bennett co-defendant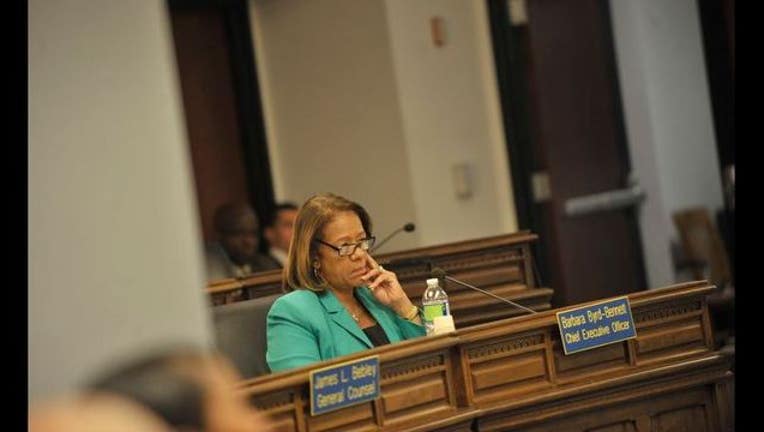 article
CHICAGO (Sun-Times Media Wire) - Five months after former Chicago Public Schools CEO Barbara Byrd-Bennett pleaded guilty for her role in a brazen kickback scheme, an October trial has been set for one of her two accomplices, the Chicago Sun-Times is reporting.
Gary Solomon, 48, has pleaded not guilty to more than a dozen criminal charges stemming from the alleged steering of contracts to The SUPES Academy and Synesi Associates by Byrd-Bennett in exchange for kickbacks.
His lawyers, Shelly Kulwin and Anthony Masciopinto, appeared briefly Wednesday in front of U.S. District Judge Edmond Chang. Despite ongoing plea talks between the lawyers and prosecutors, Kulwin asked the judge to set a trial date in light of communications with the feds Tuesday evening.
Kulwin simply said the prosecutors took a position that was "different than anticipated." He later told a reporter the request had nothing to do with Solomon's co-defendants.
Chang set the two-week trial for Oct. 17. However, he also scheduled a May 25 status hearing where he said he expects an update on the plea negotiations.
The trial date also applies to SUPES and Synesi, which were named as defendants in the case.
Another accused accomplice, Thomas Vranas, 35, is expected to plead guilty next week. He faces a maximum of five years in prison.
Forced out of CPS last spring, Byrd-Bennett pleaded guilty to a single count of wire fraud in October. In exchange for her continued cooperation, prosecutors offered a recommended reduced prison sentence of 7 1/2 years for Mayor Rahm Emanuel's handpicked CEO. Her sentence will be determined once the other cases are resolved.
Meanwhile, CPS has sued all three to try to recoup $65 million in restitution and damages the district claims it's entitled to as a result of the fraud.