Truck driver forgets to lower dump, strikes bridge on I-65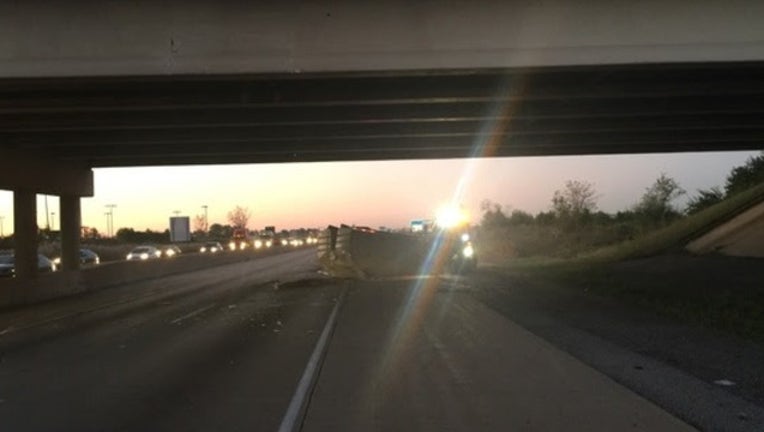 article
MERRILLVILLE, Ind. (Sun-Times Media Wire) - A truck driver forgot to lower his dump lift and it struck a bridge Wednesday morning on I-65 in northwest Indiana.
The 46-year-old man was driving a 1999 Mack tractor pulling a dump trailer, and had just dumped a load off at a construction site off U.S. 30 in Merrillville, according to Indiana State Police.
He was heading south on I-65 when he hit the overhead bridge near 93rd Street with the dump in the up position about 6 a.m., police said.
The driver suffered minor injuries, police said.
The dump detached from the tractor and overturned, blocking the right lane, police said. Debris was strewn across the interstate and also blocked the left lane.
Traffic was able to get by on the inner shoulder until all lanes were reopened about 7:30 a.m., police said.
A bridge inspector was called to inspect the bridge, police said.