Trump administration says it will revise travel ban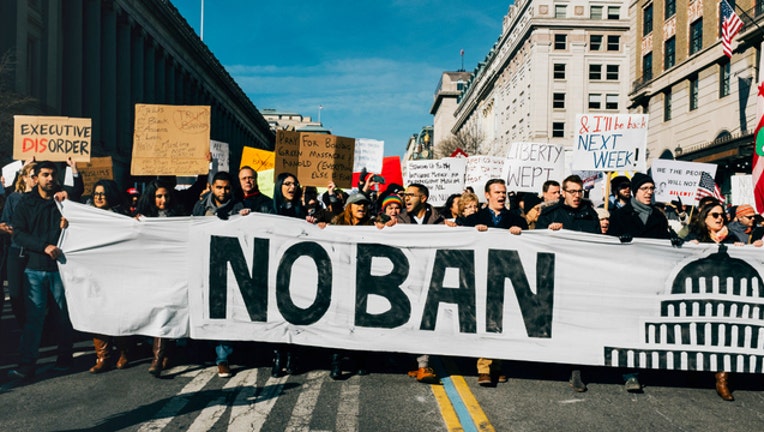 article
SAN FRANCISCO (AP) - President Donald Trump's administration said in court documents on Thursday it does not want a larger appellate panel to review a ruling keeping its travel ban on hold and will instead replace the ban. 
"In so doing, the president will clear the way for immediately protecting the country rather than pursuing further, potentially time-consuming litigation," the administration said in the filing.
A three-judge panel of the 9th Circuit last week refused to block a lower-court decision that suspended the ban. The judges rejected the Trump administration's claim of presidential authority and questioned its motives.
The administration attacked the decision in Thursday's court filing, saying the three-judge panel misunderstood the scope of the order.
The decision came in a lawsuit brought by the states of Washington and Minnesota, which said the ban unconstitutionally blocked entry on the basis of religion and harmed their residents, universities and sales tax revenue. Eighteen other states, including California and New York, supported the challenge.
The appeals court had asked the Trump administration and Washington and Minnesota to file arguments by Thursday on whether more judges should hear the case.
The three-judge panel said the states had raised "serious" allegations that the ban targets Muslims, and the courts could consider statements Trump has made about shutting down Muslim immigration.
The judges also rejected the federal government's argument that courts do not have the authority to review the president's immigration and national security decisions.
They said the Trump administration presented no evidence that any foreigner from the seven countries -- Iran, Iraq, Libya, Somalia, Sudan, Syria and Yemen -- was responsible for a terrorist attack in the U.S.