Two more NW Indiana teens return, two still missing in Florida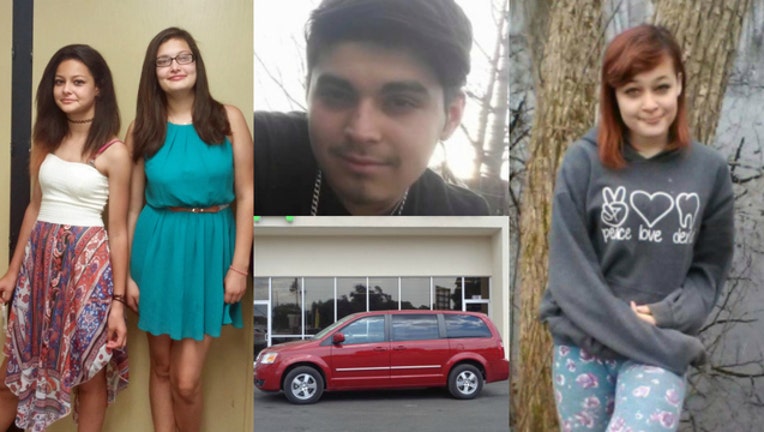 article
FORT LAUDERDALE (Sun-Times Media Wire) - Three of five northwest Indiana teenagers who ran away in a stolen vehicle last week have returned to their families, but two others are still thought to be in Florida, police said.
Sisters Briana Conners, 16; Haley Conners, 15; and Madelyn Conners, 13, took off in their great-grandfather's minivan about 9:30 a.m. April 11 from the 1400 block of Robin Road near Valparaiso, according to the Porter County sheriff's office.
They left with Haley's 15-year-old boyfriend, Dylan Sadlofsky; and a friend, 14-year-old Trinity Castilleja, sheriff's police said in an alert last week.
Briana called her mother Friday afternoon from a hotel in Fort Lauderdale, Fla., saying she wanted to come home and has since been picked up by her father, police said.
Madelyn and Trinity reached out to Madelyn's father Saturday wanting to come home, sheriff's police said. The father met the teens at a Walmart parking lot in Hallandale Beach, Fla., where the 2008 Dodge Caravan they stole was also found.
Haley and Dylan still refuse to come home, and are thought to be driving a white Honda in the Fort Lauderdale area, according to sheriff's office.
Porter County sheriff's police are working with the Broward County sheriff's office to locate them. Anyone with information should call detectives at (219) 477-3102.