Two snow leopards born at Brookfield Zoo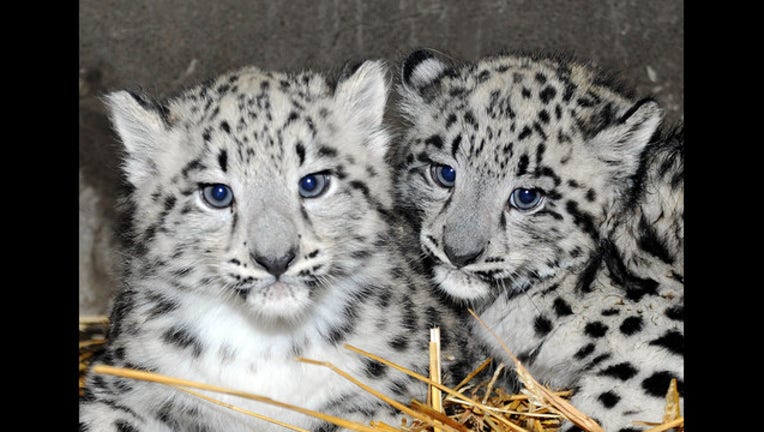 article
CHICAGO (FOX 32 News) - Two female snow leopards were born at the Brookfield Zoo on June 16. 
According to a press release from the zoo, both cubs weigh about 10 lbs each and are currently bonding with their mother, 4-year-old Sarani, in an off-exhibit den. Zoo personnel say the snow leopards will stay in that den until they make their public debut in mid-October. 
PHOTOS | Snow leopards at Brookfield Zoo
The baby leopards were born to Sarani and her 5-year-old mate, Sabu. Sarani and Sabu arrived at the zoo in October 2011. 
Snow leopards are considered an endangered species. The International Union for Conservation of Nature estimates there are only about 4,000-6,500 snow leopards left in the wild. Typically they inhabit high, rugged mountainous regions of central Asia, including Afghanistan, Pakistan, India, Nepal, Bhutan, Uzbekistan, Kazakhstan, Kyrgyz Republic, Tajikistan, China, Mongolia, and Russia.