Up to 6 inches of snow could fall Christmas Eve across Chicago area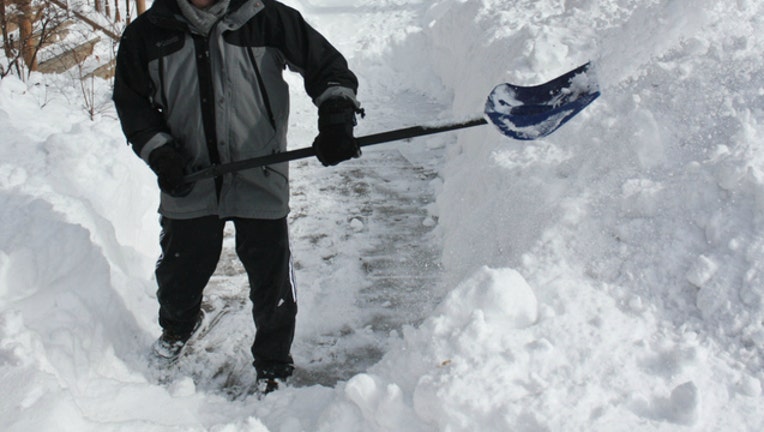 article
SUN-TIMES MEDIA WIRE - As snow began falling the morning of Christmas Eve, Chicago remained under a winter weather advisory that could see up to 6 inches of snow hit the ground across northern Illinois and Northwest Indiana throughout the day.
Snow began falling about 8 a.m. in at O'Hare International Airport, and more than an inch of snow was on the ground by 10 a.m., according to the National Weather Service.
A winter weather advisory issued from 6 a.m. to 6 p.m. Sunday in the Chicago area warned of travel difficulties, including snow-covered, slippery roads and visibility under one mile at times. The high temperature was expected to be near 24 degrees.
In Cook, DuPage and Kane counties, total snow accumulations of 2 inches in the north and 4 inches in the south are expected, according to the weather service. Will County and areas south of I-80 were expected to get up to 6 inches of snow. Bursts of more intense snowfall could occur at times, leading to accumulation rates of half an inch per hour.
For areas in northwest Indiana, a winter storm warning starting at 6 a.m. was in effect.
Between 4 and 7 inches of snow is possible in Lake and Porter counties, but accumulations of more than 6 inches could be isolated and occur closer to Lake Michigan. The weather service warned drivers to "be prepared for significant reductions in visibility at times," possibly below half a mile.
The last time it snowed on Christmas Eve in Chicago was in 2013, when the area saw less than half an inch accumulate. The most snowfall the Chicago area has seen on Dec. 24 was in 1918, when more than 7 inches of snow accumulated.