Warren calls on House to initiate impeachment proceedings against Trump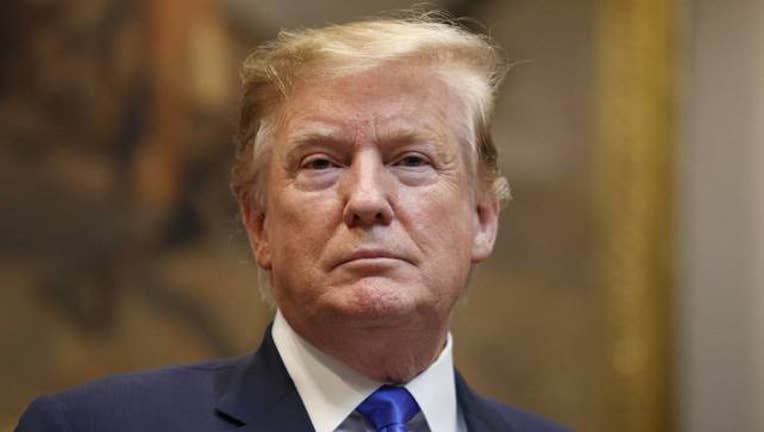 article
FOX 32 NEWS - In the wake of the release of the Mueller Report on Thursday, senator and presidential candidate Elizabeth Warren announced Friday that she is calling on the House of Representatives to initiate impeachment proceedings against President Donald Trump.
Warren made the announcement on Twitter, tweeting the following:
"The Mueller report lays out facts showing that a hostile foreign government attacked our 2016 election to help Donald Trump and Donald Trump welcomed that help. Once elected, Donald Trump obstructed the investigation into that attack.
Mueller put the next step in the hands of Congress: "Congress has authority to prohibit a President's corrupt use of his authority in order to protect the integrity of the administration of justice." The correct process for exercising that authority is impeachment.
To ignore a President's repeated efforts to obstruct an investigation into his own disloyal behavior would inflict great and lasting damage on this country, and it would suggest that both the current and future Presidents would be free to abuse their power in similar ways.
The severity of this misconduct demands that elected officials in both parties set aside political considerations and do their constitutional duty. That means the House should initiate impeachment proceedings against the President of the United States."
President Trump tweeted the following Friday morning, before Warren made her impeachment announcement:
"Statements are made about me by certain people in the Crazy Mueller Report, in itself written by 18 Angry Democrat Trump Haters, which are fabricated & totally untrue. Watch out for people that take so-called "notes," when the notes never existed until needed. Because I never....
...agreed to testify, it was not necessary for me to respond to statements made in the "Report" about me, some of which are total bullshit & only given to make the other person look good (or me to look bad). This was an Illegally Started Hoax that never should have happened, a...
....big, fat, waste of time, energy and money - $30,000,000 to be exact. It is now finally time to turn the tables and bring justice to some very sick and dangerous people who have committed very serious crimes, perhaps even Spying or Treason. This should never happen again!"