Waukegan police vehicle hit by driver under influence of alcohol, officer injured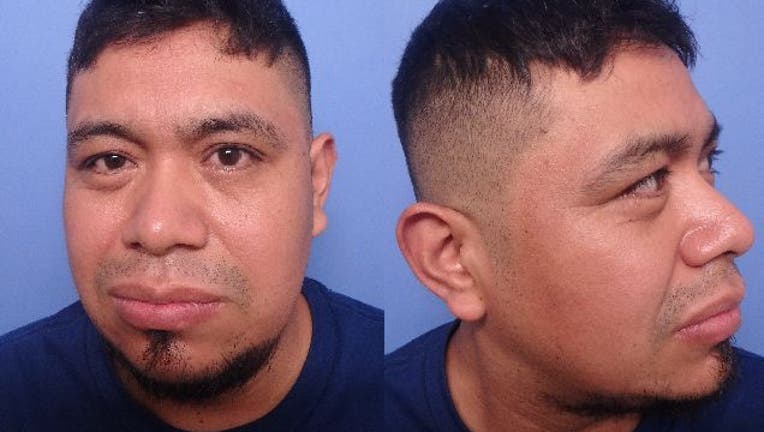 article
WAUKEGAN, Ill. - A North Chicago man is accused of crashing into a Waukegan police vehicle while under the influence of alcohol Sunday morning. 
David Marroquin-Hernandez, 40, was charged with aggravated driving under the influence, two counts of DUI alcohol, failure to yield to an emergency vehicle and no valid driver's license.
At about 1:30 a.m., Waukegan police officers were investigating a homicide that occurred by the intersection of 10th and Lewis Saturday night when a vehicle traveling at a high rate of speed came directly at officers on the scene, police said.
A sergeant from the Criminal Investigations Division yelled out to officers to prepare them as the vehicle did not appear to be stopping.
SUBSCRIBE TO FOX 32 ON YOUTUBE
The vehicle then crashed into an unmarked Waukegan Police Department vehicle at South Lewis Avenue and Marshal Parkway.
The unmarked vehicle had its blue and red lights activated at the time of the collision.
As a result of this crash, the unmarked vehicle then hit a fully marked Waukegan Police Department vehicle and injured an officer. 
The officer sustained minor injuries to her knee.
It is unknown when the suspect is set to appear in court.