Where to get free java on National Coffee Day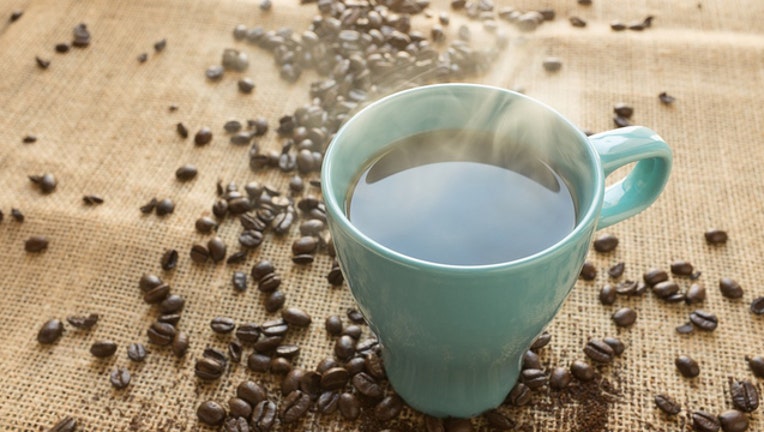 article
FOX NEWS - Coffee lovers, rejoice: Your wallet is getting a rest.
On Sept. 29, various java chains across the country will celebrate "National Coffee Day" by giving out free (or discounted) cups of joe to mark the occasion. So no matter which coffee shop is your daily go-to, this roundup is chock-full of deals and steals soon to be brewing near you.
Baskin Robbins: No free drinks here, but the ice cream chain is offering a small Cappuccino Blast blended coffee for $2.99 through October.
Cinnabon: Stop by any location for a free 12 oz. coffee on the 29th, no purchase necessary.
Dunkin' Donuts: Dunkin' is giving away a free medium hot coffee to any customers who purchase a medium, large or extra-large cup of the brand's signature hot blend at participating locations.
Gregorys Coffee: Customers can score a free 12 oz. pumpkin spice latte, hot or iced, from 11 a.m. to 2 p.m.
illy: The Italian coffee roasting company is offering various bundles on coffee beans and espresso machines in honor of the holiday.
Keurig: The beverage brewing company is commemorating the holiday all weekend long by offering 20 percent off all K-Cup pods on their website from Sept. 29 to Oct. 1 with the code CELEBRATE.
Krispy Kreme: Similarly stretching out National Coffee Day's merriment, the doughnut shop will feature free hot coffees of any size, or small iced blends from Sept. 29 to Oct. 1. If you pick up your daily Krispy Kreme joe from a grocery or convenience store, though, there's bad news: The bakery is keeping the offer exclusive to their stand-alone stores.
McDonald's: While you're going to have to pay for your brews at Mickey D's, the fast food giant iscurrently  offering any small McCafé drink for just $2 in conjunction with their national redesign efforts for the espresso line, which includes cappuccinos, caramel macchiato and Americanos.
Peet's Coffee: The California-based chain offers 25 percent off all beans and a free drip coffee or tea when you purchase beans at participating coffeebars, as well as 25 percent off all regular bean purchases on their website with the code COFFEEDAY17.
Pilot Flying J: The travel center will give away small coffees, cappuccinos and teas at participating locations for free on the holiday.
Starbucks: The coffee chain is moving in a different direction on National Coffee Day: Instead of giving away free java, the chain will instead remove all menu boards, and take time to honor the farmers and families who grow their beans sustainably.
Tim Hortons: From Sept. 29 to Oct. 8, the coffee and doughnut shop will offer customers free original blend, dark roast, decaf or iced coffees of any size, redeemable after downloading their app.
Wawa: In a toast to its customers, Wawa will offer customers free freshly-brewed coffee of any size, all day, and anticipates to give out nearly two million cups of joe on the holiday.