Widow of Metra worker says company withholding information on fatal gas blast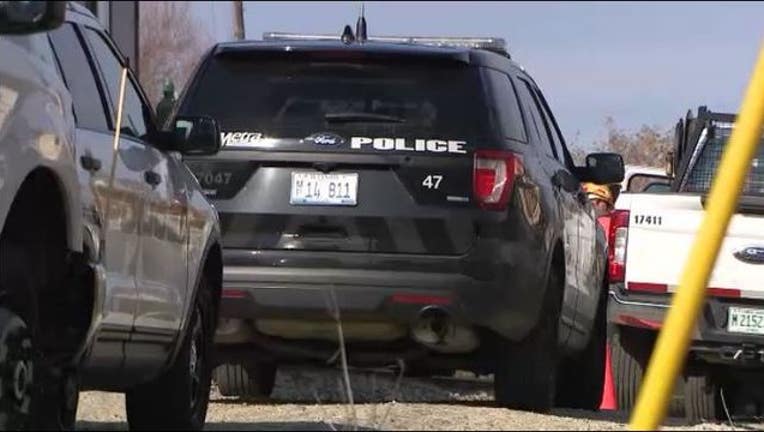 CHICAGO (Sun-Times Media Wire) - The widow of a Metra worker who died in a gas explosion last weekend has asked a judge to order the transit agency preserve evidence and turn over information related to the blast ahead of a potential lawsuit.
Sandy Zavala, the wife of 37-year-old Omar Solis, filed a petition for discovery Tuesday in Cook County Circuit Court, according to court records.
About 11:30 a.m. Saturday, Solis and another Metra worker were welding rail on the Milwaukee District North line in the 4500 block of West Byron Street when a gas tank stored on a truck exploded, according to Metra spokeswoman Meg Reile.
The blast happened near the Grayland Station in the Old Irving Park neighborhood. The two men were taken to Illinois Masonic Medical Center, where Solis was pronounced dead at 12:11 p.m., authorities said. The other man was stabilized.
An autopsy Sunday did not rule on the cause of Solis' death pending further investigation, according to the Cook County medical examiner's office.
Zavala claims Metra has withheld information relevant to a potential lawsuit, including the names of the supplier and manufacturer of the propane tank that exploded, and the type of gas used in the tank, according to the suit.
The motion also asks a judge to order Metra to leave the site of the gas blast untouched, to allow her access to inspect the site of the explosion and preserve other evidence related to the blast, according to court documents.
Metra did not immediately respond to requests for comment Wednesday evening.
Bruce Marcheschi, Metra's incoming chief operations officer, said Saturday that the railroad company was doing a "deep dive into what took place."
The crew was doing routine maintenance when the incident happened, Marcheschi said.
"It's a hard thing when something happens to one of your own employees," Marcheschi said.