Winter storm prompts hundreds of flight cancellations at O'Hare, Midway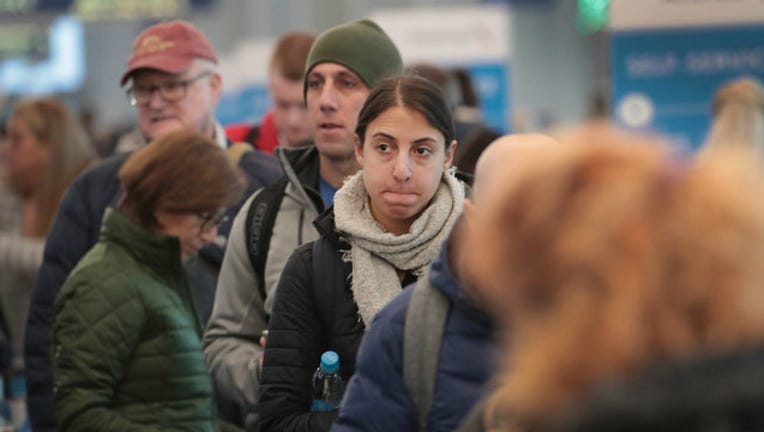 CHICAGO (Sun-Times Media Wire) - Holiday travelers were facing delays and cancellations at both of Chicago's major airports as a winter storm moved into the area at the end of the weekend.
As of 5 a.m. Monday, 348 flights had been canceled at O'Hare International Airport, while 92 were facing delays, according to the Chicago Department of Aviation. At Midway International Airport, 66 flights had been canceled and seven more were delayed.
Average delays at O'Hare were lasting 24 minutes, the CDA said. Midway was seeing less than 15 minutes in delays.
The two airports suffered far greater flight hiccups earlier on Sunday.
As of 10 p.m., 740 flights had been canceled and 399 others were delays at O'Hare, the CDA said. Midway saw 124 canceled flights and 80 more delayed.
The National Weather Service announced a blizzard warning Sunday afternoon to early Monday across most of northern Illinois, with the storm causing "life threatening travel conditions" Sunday night.
To check on your flight's status, visit the CDA's website.