Woman, 21, charged with killing boyfriend's 2-year-old son in DeKalb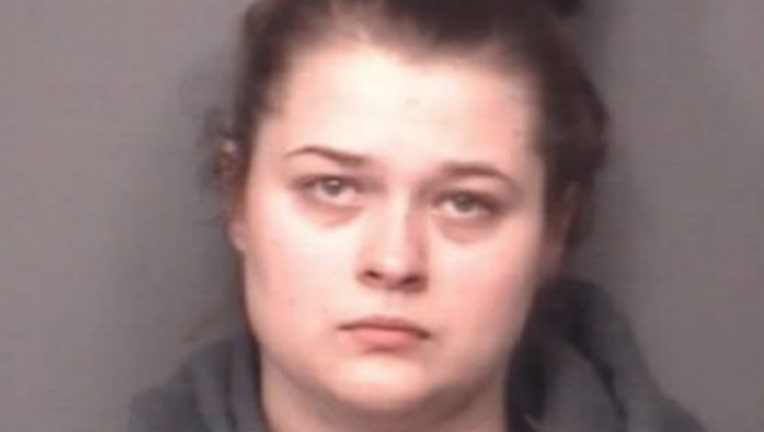 article
SUN-TIMES MEDIA WIRE - A 21-year-old woman is accused of killing her boyfriend's 2-year-old son by slamming his head on the floor of a DeKalb home last week.
Alexandra Hoyle, of DeKalb, is charged with two counts of first-degree murder and aggravated battery to a child, the DeKalb Police Department announced Thursday.
Officers were first called about 7:20 p.m. Friday by staff at Kishwaukee Community Hospital in DeKalb about a 2-year-old boy who suffered a severe brain injury and was transferred to Lurie Children's Hospital, police said.
An investigation found Hoyle, who was the girlfriend of the boy's father, had slammed the child's head onto the hardwood floor of their home in the 800 block of Ridge Drive in DeKalb, police said. Hoyle was taken into custody Saturday and charged with aggravated battery to a child. She was released after posting $10,000 bond.
The child, identified as Khalil Body, died at Lurie Children's Hospital at 3:31 p.m. Wednesday, according to the Cook County medical examiner's office.
An autopsy Thursday found he died of blunt force trauma to his head from child abuse and his death was ruled a homicide.
Hoyle was taken back into custody Wednesday at Cambridge Court in DeKalb, police said. She was taken to the DeKalb County Jail and her bail was set at $5 million.
"On behalf of the DeKalb Police Department we offer our sincere condolences, and our thoughts and prayers are with the victim and those that survive him," DeKalb Police Chief Gene Lowery said.
The Illinois Department of Children and Family Services is investigating Hoyle for allegations of abuse and neglect resulting in Khalil's death, spokeswoman Alissandra Calderon said in a statement. DCFS has not had any prior contact with Hoyle.
The department has had prior contact with Khalil's biological mother and father, Calderon said. In May of 2016, the mother was indicated for neglect and allegations of neglect against the father were deemed unfounded. In October 2017, allegations of neglect against both parents were deemed unfounded.
Khalil's twin brother was in the home at the time of the incident and is now in the custody of his father, Calderon said. The investigation was ongoing Friday afternoon.