Woman arrives at work to find bobcat stuck in car grill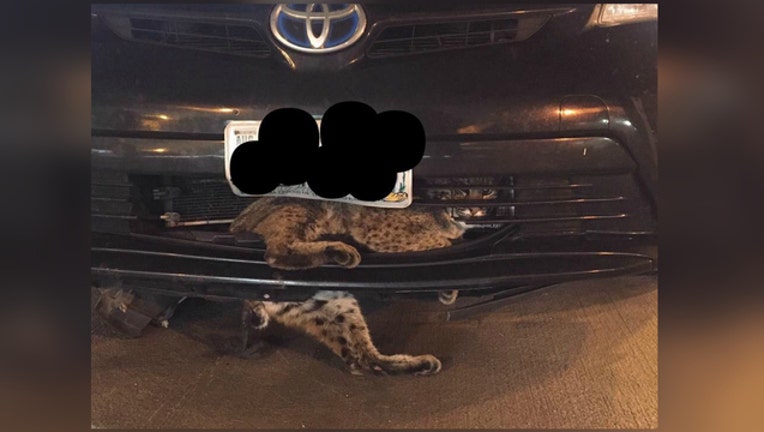 article
RICHMOND, Virginia (Fox 32 News) - A woman on her way to work Thanksgiving morning thought she hit "something" and when she arrived -- she realized the "something" was a bobcat.
The woman parked at Virginia Commonwealth University in Richmond, got out, and saw the bobcat was still alive and stuck in the grill of her car.
Richmond Animal Care and Control officers worked with other experts to sedate the cat. It was brought to the Wildlife Center of Virginia for treatment. The bobcat only suffered a small scrape on its back.