Woman charged with stabbing boyfriend to death in Kenwood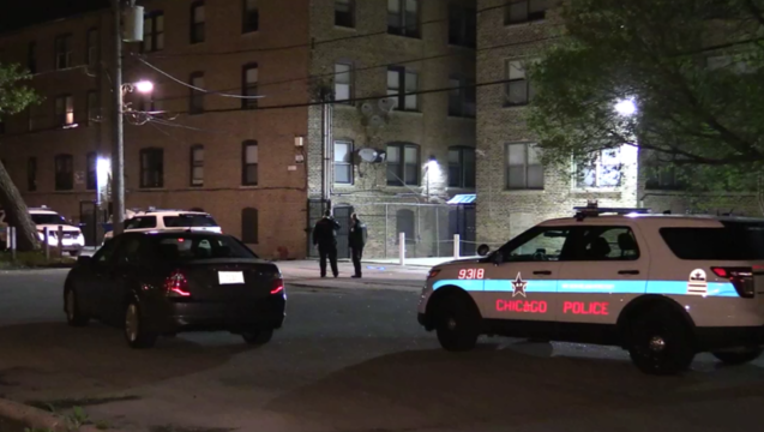 article
CHICAGO (SUN TIMES MEDIA WIRE) - A 50-year-old Kenwood woman allegedly stabbed her boyfriend to death and then called 911, relaying to dispatchers that there was an unwanted person in her apartment before changing her story to tell them her boyfriend was killed during a robbery, the Chicago Sun-Times is reporting.
Sherry L. Robinson later admitted to police that she was the one who plunged the knife into Kimble Knox's chest early Monday morning and only threw off dispatchers with the robbery story because she was scared, Assistant Cook County State's Attorney Lesley Gool said.
Robinson was arrested in 2009 for stabbing Knox but was never charged, Gool told Judge Maria Kuriakos Ciesil on Tuesday.
Robinson and Knox had known each other for two decades and had been dating on-and-off for ten years, Gool said.
On Monday, 51-year-old Knox came to Robinson's apartment, in the 4500 block of South Drexel, where the pair drank beer and watched a movie.
During the date, the couple got into an argument, which soon grew physical, Gool said.
Robinson ended up stabbing Knox with a knife in the kitchen, Gool said.
The mother of nine then allegedly dragged Knox's body out of the kitchen, through the back door and into the porch before she called 911.
When the ambulance arrived, Knox wasn't breathing.
He was taken to Holy Cross Hospital where he was pronounced dead.
The weapon was recovered from the scene, Gool said.
Robinson's attorney suggested that his client acted in self-defense.
Robinson is a high school graduate and has nine children, ranging in ages from 16 to 32, the defense attorney said.
Kuriakos Ciesil ordered Robinson held in lieu of $2 million.