Woman escapes officers in 'Mystery Machine' van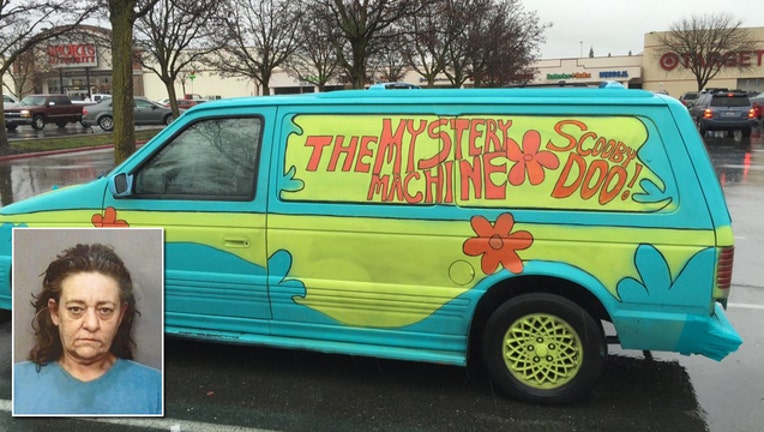 article
TAMPA (FOX 13) - A Redding California woman is on the loose after a high-speed police chase in a minivan painted to look like the Mystery Machine from "Scooby-Doo" over the weekend.
According to KRCRTV.com, police said it all started Sunday afternoon when a probation officer alerted the Redding Police Department that 51-year-old Sharon Kay Turman was wanted for violating her probation.
They tracked her down a short time later as she was behind the wheel of a brightly painted teal and green 1994 Chrysler minivan, but rather than pull over, Turman led them on a high-speed chase.
She reportedly sped through major roads and highways before she ran a red light and crashed into four other cars, but then kept going.
Despite multiple agencies, patrol cars and even a California Highway Patrol helicopter tracking her route, KRCR News says Turman ended up abandoning the van and getting away.
As of Monday morning, she was still wanted by the Redding Police Department as well as Shasta County Probation.
Anyone with information regarding her whereabouts was asked to give them a call.